SmartBear 'Opens' SoapUI Open Source API Testing Tool To Monitor Live Systems
If the SoapUI open source tool is as SmartBear Software describes it – a 'Swiss army knife of testing' – it has several new blades to give a wide array of API developers more powerful and integrated testing and monitoring options. SoapUI also adds support for Swagger 2.0, JSON and MQTT.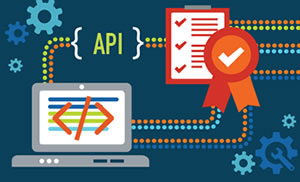 If the SoapUI open source tool is as SmartBear Software describes it – a "Swiss army knife of testing – it has several new blades to give developers more powerful and integrated API testing and monitoring options.
Notably, SmartBear's SoapUI 5.2 Open Source adds tight integration with the company's AlertSite UXM API performance monitoring via its new AlertSite Connector for SoapUI. This simplifies the process of syncing an API test created in the free open source version of SoapUI with the free to use AlertSite UXM SaaS-based monitoring network.
Uniting the SoapUI and AlertSite offerings opens an appealing capability to let dev / test teams work together to more easily track APIs for performance improvements. AlertSite can monitor more than three million API and Web transactions daily. API Monitoring in AlertSite gives teams visibility into the performance characteristics and problems of their APIs.
SmartBear's Paul Bruce, API Product Marketing Manager, put the news this way in a recent blog:
This is a truly happy day here at SmartBear, when we get to announce that our existing open source API testing tool, SoapUI, and our own AlertSite monitoring platform are now integrated directly in SoapUI 5.2.

What does this mean for users? It means that 1.2 million SoapUI open source users now have the ability to make sure their APIs are working as expected in production, seamlessly, with an AlertSite free account. It means that people can use the same API tests to monitor their live systems. It means that developers, testers, and operations have a free way to compare apples to apples metrics.

It means that [users] now have the most powerful API testing and monitoring tools in the industry. . . without having to approve budget first.
SmartBear's SoapUI 5.2 Open Source also adds support for several of today's popular technologies, including Swagger 2.0, JSON and MQTT.
With Swagger 2.0 support, users can access a consistent, language-independent interface to APIs that supports REST (Representational State Transfer).
SoapUI 5.2 Open Source also includes new features designed to improve message patterns based on the JSON (JavaScript Object Notation) data interchange format.
With support for MQTT, a popular message format for Internet of Things projects, SoapUI Open Source users can test connections between APIs and IoT devices. MQTT is a low-power, lightweight machine-to-machine communications protocol and an OASIS standard.
These additions to SoapUI 5.2 Open Source are just the latest steps in SmartBear's efforts to deliver more comprehensive, integrated testing solutions – both for open source and commercial options.
In June, SmartBear, released a new plug-in to integrate its commercial Ready! API platform for testing and virtualizing APIs with LucyBot, a Swagger-based offering that can automatically generate sample code from APIs.
The Ready! API platform combines commercial versions of SoapUI NG Pro, LoadUI NG Pro, Secure Pro, and ServiceV Pro. LucyBot, which works in multiple languages and frameworks, aims to help developers promote APIs, speed deployment and increase adoption.
Ready! API is designed as an "API Readiness platform" to provide users flexibility and power.
Set up projects and workspaces in one central location.
Customize experiences by building plugins or using existing ones.
Write powerful custom test scripts in JavaScript or Groovy.
Record HTTP traffic to discover APIs for testing or virtualization.
Access necessary data using SmartBear's reporting and metrics engine.
"Being able to easily generate code examples and HTML pages that show how your API will work in the real world is just as important as testing and virtualizing," SmartBear Director of API Partner Development Lorinda Brandon said in a statement. Integration of Ready! API and LucyBot means that, "API providers can now perform all of the essential activities needed before launching an API."
SmartBear's continued focus on APIs for developers come as APIs are increasingly seen as critical to development, deployment and integration of enterprise applications and services, and to the success of the Internet of Things (IoT).
Amazon Web Services (AWS), for example, just announced Amazon API Gateway, a managed service designed to ease API creation, publication, maintenance, monitoring and security.
"Building and running rock-solid APIs at massive scale is a significant challenge for customers. And yet, this is one of the most important ingredients for building and operating modern applications that are consumed through multiple devices," AWS Vice President Marco Argenti said in a statement. Amazon API Gateway leverages nine years of AWS experience running APIs at scale (and available as a pay-as-you-go service) "so that developers can focus on building great apps," he added.