CA Technologies 'Triples Down' on Enterprise-Class DevOps with Acquisitions, Upgrades
CA Technologies is 'tripling down' on investments in enterprise-class DevOps. In the past weeks, CA acquired agile development pioneer Rally Software and automated testing firm Grid-Tools. CA also is extending capabilities of its current DevOps portfolio. IDN speaks with CA's DevOps vice president Aruna Ravichandran.
by Vance McCarthy
Tags: agile, CA, containerization, DevOps, Docker, Rally Software, Release Automation. SDLC,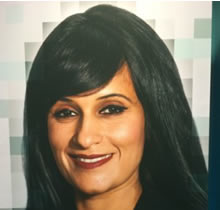 Aruna Ravichandran
vice president
DevOps solution marketing & management


"DevOps should not be only for unicorns."
CLOUD-CON
Integration & Web APIs

Enterprise-Grade Integration Across Cloud and On-Premise
June 25

Online Conference
CA Technologies is 'tripling down' on investments in enterprise-class DevOps. In the past weeks, CA acquired automated testing firm Grid-Tools and agile development pioneer Rally Software. Meanwhile, CA is also extending end-to-end capabilities of its existing DevOps portfolio.
"We are making it our mission to help make it easier for enterprises to make DevOps happen, and see the benefits quicker. That way they can stay focused on agility and bring software features and new products to market as quickly as possible," Aruna Ravichandran, vice president of DevOps Solution Marketing and Management at CA Technologies.
Too often DevOps success, despite all the attention it gets in the press, appears to be limited to a rare list of those headline-grabbing IT innovators such as Amazon, Netflix, Facebook, Uber and others. CA aims to democratize DevOps, allowing all companies to reap the benefits – no matter the size or skillsets of their IT departments, Ravichandran told IDN.
"DevOps should not be only for unicorns," she said. "CA's DevOps portfolio is helping more companies capture success [by] using a blend of technology and process to bring people together."
CA's DevOps 'Triple Down' in More Detail
Topping CA's most recent shopping list to strategically beef up its DevOps and agile portfolios is its $480 million acquisition of Rally Software and its cloud-based agile development platform. Rally's products are designed to help predictably and reliably bring teams together for intelligent and automated collaboration that can drive more rapid delivery of software that meet the priorities of the business.
CA CEO Mike Gregoire described how Rally will further CA's DevOps focus this way. "At the end of the day, this deal is about enabling speed and flexibility, about how we can make the most demanding enterprises truly agile," he said in a statement. Gregoire also noted Rally's technology, "strengthens CA's ability to take advantage of the disruption software is creating to traditional business models in today's application economy."
This reference to the 'application economy is CA's way to underscore that DevOps provides tangible benefits beyond IT – specifically by delivering better software and faster deployments. "The sentiment in corporate boardrooms is that (1) every business is in the software business, and (2) all companies must become adept at developing applications or perish. . . At CA, we fundamentally believe the fastest businesses to convert ideas to software to loyal users will own the future," Gregoire added.
Leading up to the acquisition, CA had a long-standing partnership with Rally to help customers accelerate software delivery and improve app performance. Boards of both companies have approved the deal, which is expected to close in CA's FQ2 2016 or before September, 2015.
CA also acquired Grid-Tools Ltd., a provider of enterprise-class solutions for test design, management and software optimization tools.
Grid-Tools brings automation to many aspects of DevOps, including faster test creation and repeatable test execution, according to Jacob Lamm, CA's executive vice president for strategy and corporate development. Grid-Tools further accelerates the CI / CD lifecycle by providing innovative methods for synthetic data creation and data masking. "Time consuming, manual testing and data management have prevented enterprises from realizing the true potential of agile development and continuous delivery (CD)," Lamm added in a statement.
Terms of the acquisition of privately-held Grid-Tools were not disclosed.
CA is also optimizing and updating its existing in-house DevOps portfolio, also known as components of its CA Application Delivery suite of products.
One notable case in point. CA recently unveiled Release Automation integration with the open Docker platform. By combining Release Automation and Docker, users can leverage Docker containers and images to build, ship and run distributed applications – tapping into more benefits of CD (continuous delivery).
CA Release Automation aims to improve application and release quality and accelerate software releases by automating and standardizing the deployment of applications across their entire lifecycle. Under the covers, it brings automation the ability to "orchestrate, plan and manage all the steps in an app project, right from conception," Ravichandran told IDN.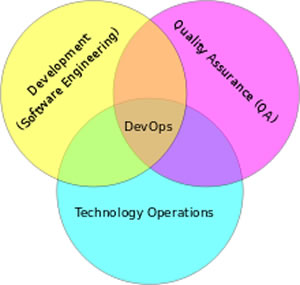 CA's embrace of Docker gives companies an end-to-end implementation for containerization, with beneficial results. Developers are now able to more easily assemble applications using components. Further, and perhaps even more valuable, the entire 'app lifecycle' can be sped up as bottlenecks and friction can be drastically cut down – if not eliminated – between development, QA and production team.
"Containers have been around for a while, but have become increasingly popular because of the DevOps movement. This integration enables customers to orchestrate and automate the entire SDLC and leverage Docker-based build, test and deployment workflows," said David Cramer, CA's vice president of application delivery product management.
Further, CA Release Automation's embrace of Docker is the latest ways that CA is looking to let devs and IT operations use the tools they are used to – and avoid potential learning curves. Release Automation already is built with an open, pluggable architecture that lets users bring their own tools into the platform.
"We work with and plug-in to 104 vendor tools out of the box. And, if a customer has a home-grown [in-house] tool they use, we let them easily create a custom integration. We make it easy for customers to automate their whole process, reduce friction and speed app deployments," Ravichandran said.
On CA's roadmap is integration between Release Automation and its Application Performance Management product, she added. This will help deepen the DevOps connection between software builders and those in operations who worry about continuous uptime and meeting service levels.
"We don't have this yet, but we are working to [on Release Automation and APM integration] let customers who have an outage or performance issue be able to look to one place to see the problem," Ravichandran added. "With this, customers will be able to say, 'Oh my God. This happened because there was a change by this person,' and then they will be able open up a ticket to get that problem resolved."
Beyond technology investments, CA is also sharing insights that foster DevOps success.
"Only after the CIO and LOB [stakeholders] share the same outcomes, then companies are in position to apply the technologies and processes for collaboration, automation and all the [aspects] of continuous delivery that bring business value by launching apps faster," she told IDN.
To address DevOps challenges, CA offers solutions and best practices aimed at allowing organizations to:
Adopt a model-based approach to generate test cases and a test data management toolset. This provides greater coverage that results in delivering a better user experience
Achieve true CD by testing every code change automatically across the entire promotion path.
Free up development and quality assurance resources previously engaged in test data and test case creation to perform more productive tasks, like new code development
All this attention on DevOps underscores the findings of a recent study by Vanson Bourne, which found DevOps investments done properly can quickly translate into powerful revenue drivers.
In specific, the survey found some one-third (34 percent) of respondents at organizations that report greater-than-average profit growth said they use DevOps. Further, a whopping 95% of firms using DevOps report increased frequency of software deployments, the study reported.
For the study, Vanson Bourne contacted 1,425 senior IT and line-of-business executives at enterprise organizations with revenues of $500 million or more across multiple sectors, including financial services, healthcare, retail, telecommunications and media/entertainment.