Red Hat Updates JBoss Enterprise App Platform for Faster, Simpler DevOps and Hybrid Cloud Projects
Red Hat says it can help enterprises better leverage cloud to cut costs and deployment times for all sorts of apps. The latest upgrade to JBoss Enterprise Application Platform adds features to make it easier to bring Java apps and skills to the world of hybrid clouds. IDN speaks with Red Hat's Mike Piech.
by Vance McCarthy
Tags: API, EAP, hybrid cloud, Java, JBoss, middleware, OpenShift, Red Hat,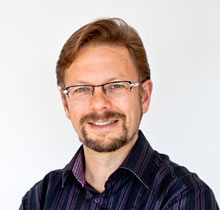 Mike Piech
vice president
for middleware


"We're no longer just heading toward a future where hybrid IT environments are the norm, it's already today's reality."
CLOUD-CON
Integration & Web APIs

Enterprise-Grade Integration Across Cloud and On-Premise
June 25

Online Conference
To help companies get the most from their cloud adoption, the latest upgrade to Red Hat's JBoss Enterprise Application Platform adds features across the lifecycle to make it far easier to bring Java apps – and Java skillsets – to the world of hybrid clouds.
The release of the latest edition of JBoss EAP (version 6.4) comes as the cloud is triggering big changes in how Red Hat's customers are developing and deploying applications, Mike Piech, Red Hat's vice president for middleware told IDN.
With JBoss EAP 6.4, Red Hat looks to help companies better leverage their use of cloud to cut costs and deployment times for all sorts of apps. In particular, it aims to help build, run and manage services for Java EE enterprise applications running just about anywhere – legacy, mobile, web, hybrid and cloud.
"Developers are the lifeblood of today's enterprises, and we are constantly looking for ways to help them do their jobs better and faster," Piech said. JBoss EAP deployed on OpenShift offers devs a fully certified Java EE container and all the tools needed for wide range of Java apps, he noted. "We're no longer just heading toward a future where hybrid IT environments are the norm, it's already today's reality," Piech told IDN.
JBoss EAP has a modern, lightweight architecture based on a services-oriented set of components. This offers developers and operations an "inherent flexibility," Piech said, delivering "a versatile foundation on which organizations can build both sides of their IT organization, prioritizing both agility and stability while combatting inefficiencies," he added.
This is one of the keys to how JBoss EAP 6.4 streamlines the lifecycle for getting Java apps into hybrid environments. Further, it promotes better DevOps by empowering better collaboration between the development and operations, Piech noted.
Under the Covers: Architecture, New Features for JBoss EAP 6.4
Under the covers, Red Hat's JBoss EAP attacks cloud complexity across the lifecycle taking a three-pronged attack:
A huge jump in developer productivity

An innovative modular, cloud-ready architecture for app deployment

Powerful management and automation capabilities for keeping apps running, managed and secure

Piech took IDN through each of these items:
Developer productivity
Beyond its OpenShift, fully-certified Java EE 6 container and tools, JBoss EAP 6.4 adds support for Java 8 apps and the Java API WebSockets JSR 356 to help devs more easily use WebSockets to build apps that need real-time, rich client and mobile capabilities.
JBoss EAP also supports a number of third-party frameworks, operating systems, databases, security, and identity systems to simplify integration into existing infrastructure, he noted.
Piech also said there are documented statistics that show JBoss EAP's modular approach delivers all types of developer productivity. Red Hat commissioned IDC to study the business value of adopting JBoss EAP by interviewing customers, he told IDN.
Some of the numbers proved quite impressive: time-to-develop custom apps was reduced by an average of 16 weeks (or up to 39% less time); developer hours for each application was reduced by nearly one quarter (24%); and companies were able to develop (and launch) 51% more applications per year as a result of more efficient development.
A summary of these IDC study results are available here:

Cloud-ready architecture
JBoss EAP's lightweight and modular architecture makes it "ideal for deployments in public and private PaaS, without having to compromise the performance or reliability that is typical of scaled-back web platforms," he said.
Beyond the technology, Piech also pointed to Red Hat's flexible subscription model that expands support for JBoss EAP across multiple environments – on-premise, in a PaaS (platform-as-a-service environment) or hybrid cloud. The subscription enhancements are "well-suited for hybrid deployments, where specific needs vary for each customer," he said.
Management and automation
This is perhaps one of the biggest areas where the latest updates in JBoss EAP 6.4 can provide relief for companies looking to take more advantage of the cloud, Piech told IDN.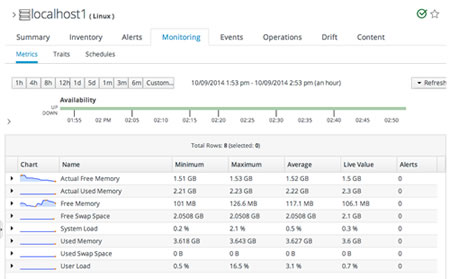 "Managing middleware can be costly and challenging [and] applications and services need to be deployed and updated quickly and consistently. . . We've built certain features into JBoss EAP to help give administrators a better way to perform these key tasks, such as a uniform and intuitive user interface, and a comprehensive, easy-to-use administrative console," Piech said.
JBoss EAP 6.4 Address Other Lifecycle Stakeholders
Other Notable IT stakeholders who can benefit from JBoss EAP 6.4 are:
IT admins are looking for ways to standardize software configurations and efficiently manage across development, test, and production environments.
Pre-production and production staff need to ensure SLAs (service level agreements) for both performance and availability are met. They also need to address production issues before they impact end users.
Other JBoss EAP 6.4 admin and management updates include:
Expanded JBoss EAP console and Red Hat Customer Portal integration. This provides users direct access to the Red Hat Customer Portal, so they can receive support, open and manage tickets, and access the knowledge base

An updated console user interface lets users view log files more easily and manage security configuration for applications

Enterprise-class Kerberos authorization for greater application security
Red Hat even offers what Piech called "a single point of control" for deploying, managing, and monitoring applications and services across the entire Red Hat JBoss Middleware environment via Red Hat JBoss Operations Network (JON). Red Hat JON provides management capabilities across all Red Hat JBoss Middleware development, test, and production environments to [help] our customers not only accelerate these tasks, but standardize them across environments as well," Piech said.
JBoss EAP 6.4 is available for download by members of the JBoss Developer community. Current customers can get the latest updates from the Red Hat Customer Portal.