BPM of Things: A New Market Opportunity
This month, the Apple Watch officially went on pre-sale – one million were ordered the first day. The Apple Watch will soon reveal that when the Internet of Things embraces 'smart objects, the market will see an even great opportunity – the BPM (business process management) of Things, says BonitaSoft's Philippe Ozil.
by Philippe Ozil, BonitaSoft
Tags: analytics, BPM, connected, devices, IoT, smart objects, SMS, wearable,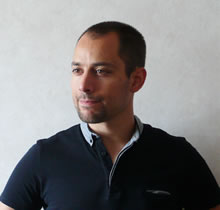 Philippe Ozil
technical evangelist


"BPM will power smart connected objects in all sorts of new inventive ways."
Mobile IT Summit

Mobile Apps Success Trends 2015
September 24

An Online Conference
This month, the Apple Watch officially went on pre-sale – one million were ordered the first day. The launch of the Apple Watch is another key realization for the Business Process Management (BPM) of Things where the world of programmable devices, such as smart watches, comes together with BPM.
Internet of Things (IoT) is not just about standalone "smart objects," it is about a wave of "smart connected objects." That's because smart objects cannot collaborate or share data or trigger actions to other devices or systems. The key to connecting these smart objects will be process and orchestration – two things BPM was invented for. This article previews the coming world of the BPM of Things.
The Case for BPM of Things
For a couple of years, we've been hearing how the IoT will create a landscape filled with super smart devices. Refrigerators, traffic lights, vehicles and smartphones will sense activities and deliver information seamlessly and skillfully.
But once these smart devices get the information, then what? How will they know what to do with it? When and how frequently will they do it? Will these devices know when to stand down?
Without proper controls, these super smart IoT-connected devices may look more like cats – sensitive, brilliant, but prone to do things their own way without direction. To avoid that outcome, it's clear the IoT sector could benefit from process-aware technologies, solutions that will herd these cats and get them to behave properly and productively.
The Opportunity – The BPM Trends in Mobile Will Repeat with IoT
Society's hunger for mobile connectivity will drive the market for IoT. In 2020, it is projected there will be 10 times more connected objects than mobiles or people. This fits with the BPM model where mobility is essential for BPM projects.
IoT will surely leave its mark on BPM, and vice versa. BPM's focus is to connect people, process, information systems and automation. With an eye to IoT, BPM can extend these connections to intelligent objects. In fact, BPM adds value to IoT projects. As smart objects connect to BPM, they extend their intelligence. As objects get more and more integrated into business processes, BPM will provide orchestration.
The result: the "Things" in IoT become not just smart objects, but smart connected objects that provide a new, powerful way to interact with a process. To kick off a process, you won't need a mouse click or a form on your smartphone. All you'll need is to hit your garage door opener.
A look at Smart Objects That Drive the BPM of Things
Let's start with a quick look at what a 'smart object' is in IoT.
When you act on a smart object, it takes that action and transforms it into data. For example, press on a keypad and that touch is converted to data.
The logic embedded in the object determines what it will do – that is, its behavior. A keypad beeps when the key you press closes a contact.
Some objects also have actuators that enable them to create external action of their own, say, to activate a switch connected to the keypad.
And smart objects also connect to external systems – the keypad unit can send a code to an external device and activate a switch remotely. This is the connectivity that permits the IoT.
So, here's how can you integrate an object into a process?
The process model defines the logic of the actions taken in what order. Inside this process there are "tasks" or actions that can be configured to accept data from an object such as a smart phone and a controller. This can then be used to trigger subsequent steps in the process – some may involve human interaction.
A step in the process can also send information to an external device through an API, essentially activating its response. For instance, it can trigger an actuator switch to open a locker or enable a car door to open for a person authorized to access a rental car.
Fire Alarm Management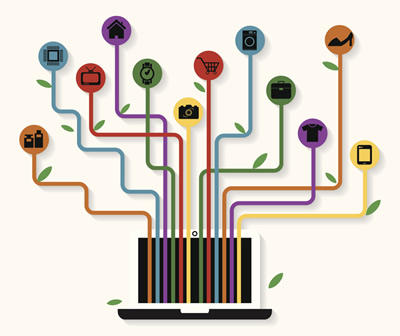 Bonitasoft worked on a security process outsourcing application based on Bonita BPM. The fire alarm manager experiencing false alerts and delays in reacting to emergencies before fire suppression measures automatically activates needs more visibility in managing situations that might escalate to actual emergencies. Bonitasoft created a solution using a set of sensors connected to a BPM platform that alerts safety managers to possible cases of emergency. Here are the highlights:
The sensor detects a temperature increase above 25 degrees Celsius within a 10-second interval
A process is triggered in Bonita BPM
The process sends a notification by SMS
Inside the Bonita BPM Portal, the user can then access real-time video, trigger an alarm or cancel the alert
Bonitasoft also created an example to demonstrate real-world connectivity: Sharing Lockers. Two developers spent two days and less than $200 on a Raspberry Pi controller and other hardware to develop a demo to show that BPM process logic can be acted upon and act upon real-world smart objects.
A BPM of Things Real-Life Scenario
Let's create a means to deliver a package to someone without going through a third party – directly, but not face-to-face.
The gift giver starts the process by requesting an empty locker on a phone. The Bonita BPM process generates an access code and sends it to a locker and to the gift giver.
The gift giver opens the locker with the code, puts the item in it, closes and locks it, and the process sends the access code and locker location to the gift receiver.
The gift receiver goes to the locker at any time, inputs the access code which activates the lock to open it, and picks up the package.
The gift giver is notified that the package is picked up.
The future of BPM-Powered smart connected objects is here.
BPM will power smart connected objects in all sorts of new inventive ways. They will become a part of our lives. New smart objects cannot collaborate among themselves or other systems. BPM will help them work together.
---
Philippe Ozil is the Technical Evangelist for Bonitasoft. He has been on the Bonitasoft BPM delivery team since 2010, and has been involved in more than 80 BPM projects as a technical consultant.