Kony Tackles Mobile Bottlenecks with Pre-built Apps, Components and Code-Free Modeler
Kony Inc. is rolling out an aggressive 3-pronged approach to dramatically speed up the ability of enterprises to deliver "ready-to-run" mobile apps. To learn about Kony's new Marketplace, smart code-free Modeler and a growing partner network, IDN speaks with Kony's Burley Kawasaki.
by Vance McCarthy
Tags: apps, Android, iOS, Kony, mobile, Marketplace, Modeler,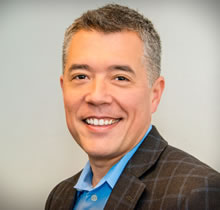 Burley Kawasaki
senior vice president
for products


"The exploding demand by business for mobile apps is. . . literally forcing companies to come up with a different way to build them."
Mobile IT Summit

Mobile as a Platform for Innovation with BYOD, B2C & Enterprise Apps
April 23, 2015

An Online Conference
Kony Inc. is rolling out an aggressive 3-pronged approach to dramatically speed up the ability of enterprises to deliver "ready-to-run" mobile apps.
Kony's latest innovations, debuted at last month's Kony World conference, include:
A new Kony Marketplace of pre-built apps, models and components.

A network of mobile vendor partners looking to provide components and apps for the Kony Marketplace.

A smart Kony Modeler to let non-technical business users design, assemble, configure and launch their own code-free apps. Users can deliver brand new 'greenfield' mobile apps, as well as mobilize legacy apps.
Each offering, in its own way, wrings complexity out of the mobile app lifecycle – from development, testing and deployment, Kony's senior vice president for products Burley Kawasaki, told IDN.
"The exploding demand by business for mobile apps is growing so rapidly, it t is literally forcing companies to come up with a different way to build them," Kawasaki said. "There just isn't time to create hand-crafted apps from scratch. Nor is there time for traditional RAD (rapid application development), such as with 4GL," he added.
So, what's left? Kawasaki put it this way: "Today, the real alternative is assembling mobile apps from pre-built components. We need a new rapid assembly model, not simply a rapid development model," he said.
To grasp the vison, Kawasaki compares the state-of-the-art for mobile apps to housing construction. "There was a time we used to buy custom-built houses, where everything was from scratch. But, now, we can buy great houses built using standard, pre-fab components."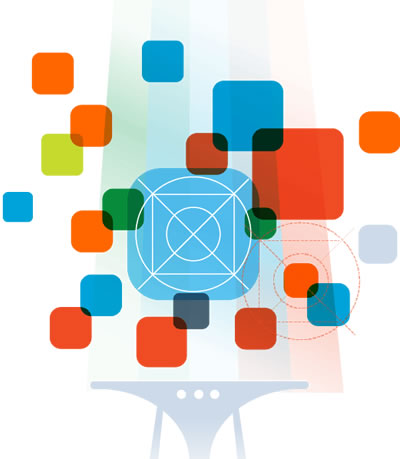 Here are the details behind Kony's 3-pronged approach to faster delivery of enterprise-class mobile apps.
Kony's Marketplace: Think of this as a mobile-first app store, offering an assortment of pre-built components, easy-to-follow templates, and even completely built (and configurable) mobile apps that are ready-to-run.
"The idea with [Kony] Marketplace is to move away from code. We have components, or Lego blocks, that come together to assemble an app," Kawasaki said. "Our goal is to provide a rich collection of pre-built apps and app models through the Kony Marketplace, which they can use to quickly build their mobile apps."
The selection of mobile app components are very detailed, Kawasaki explained and include the core pieces of mobile app functionality and design that make a mobile app successful – including configurable UIs, data models, mobilizing end-to-end business processes and even backend integration and multi-hop orchestration, he noted.
Kony is priming the pump with Marketplace's first complete 'ready-to-run' end-to-end mobile app. Kony Sales is a mobile productivity extension app for SAP and Salesforce. The Kony Sales mobile app allows sales representatives to manage tasks and follow-ups; accelerate pipeline activity; manage leads, accounts, opportunities and contacts; and even work offline using up-to-date, fully synched data.
Users of Kony Sales can also capture information while traveling, and then sync it to the back-end once they return to the office. Notably, IT can also enforce access policies across users with varied privileges. Kony Sales is optimized for iOS and Android phones and tablets.
Kony's Partner Network, including Kony itself, will create the Kony Marketplace asset library of templates and pre-built app components. "We've got about a dozen partners to start and this will continue to grow as we work with ISVs and SIs [system integrators] to build innovative Lego-block components, and even complete mobile app solutions," he told IDN.
Among the first wave of Kony Matrketplace partners are:
Broadstrokes, which is working on a set of business-oriented SMS messaging apps
Knack Systems, a consultancy with SAP ERP and CRM expertise
Redora, a provider of mobile apps and IP for public safety sector
UST Global, a provider of end-to-end IT services and solutions
ZineOne, a real-time mobile messaging platform, as well as Factual, InfoStretch, PopcornApps, Quinscape, Softechnologies, Splyt, Stefinini, and Verasynth
The Kony Modeler is a visual design and composition tool expressly designed for business users – to remove tons of mobile app complexity. The result; even non-technical users can create and launch a mobile app – without code.
"We designed Kony Modeler expressly so that users can simply wire together a mobile app using pre-built components," Kawasaki told IDN. "Basically, users compose – not code or build -- a mobile app using visual mapping. And, we think the combination of components and a tool non-technical users can work with to launch [mobile] apps is the real solution to helping companies keep up with this incredible demand."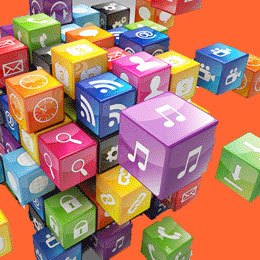 The capabilities of the Kony Modeler are not limited to 'Mobile-First' mobile apps. The tool is smart enough to let non-IT users mobilize legacy or web apps just as easily.
"With Kony Modeler, you can also extend your existing line-of-business systems for mobile – and without the complexity IT usually runs into," Kawasaki said.
This capability means more than simply smacking a new Android or Apple UI on existing apps, he added. In fact, Kony Modeler was built to go into the deep weeds. For example, it can discover and understand how a company's existing apps, processes and even multiple data work together in existing (non-mobile) apps. It then makes all this intelligence about enterprise apps, data and processes and context readily available for the mobile updating project.
"Many mobile vendors just haven't addressed reducing the complexity of working with existing backend systems. We are, because we see enterprise mobile apps need real access to data, events, business objects and so forth – all to make sure the app has semantic awareness of all the data and actions being taken."
Kawasaki shared an example. From the Kony Modeler, a user can discover and browse through any data objects already used by existing SAP or SalesForce.com apps.
"We can even discover and work with custom objects, so all the existing work you've invested in at the backend is available through the [Kony] Modeler. Users can just drag-and-drop those objects – and link those to the mobile experience," he added. Further, Kony Modeler makes these objects available without change to work in a mobile form, with data from multiple systems (for a multi-hop or multi look-ups) or even run in end-to-end business processes across mobile and non-mobile resources, Kawasaki said.
Making Kony's latest innovations run is the company's Kony MobileFabric, cloud-based mobile backend services platform. Architecturally, MobileFabric brings together Kony's enterprise mobile application development platform and MBaaS (mobile backend as a service). The Kony MobileFabric, added a new "App Services layer" to further power code-free assembly, configuration and operation of model-driven mobile apps, Kawasaki added.