Evans Data Survey Uncovers Developer Trends for Mobility, IoT for 2015
Advances across the mobile ecosystem are making it faster, easier and more lucrative for app developers. A just-released survey by Evans Data Corp. looks at developer activity. The survey also found technologies for Internet of Things 'won the year.' IDN speaks with Evan Data's director of research Michael Rasalan.
by Vance McCarthy
Tags: Android, Apple, developers, Evans, Google, HTML5, iOS, IoT, mobile, smartphone, survey, tablet,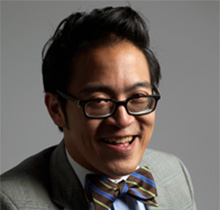 Michael Rasalan
director of research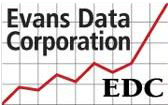 ""Developers who say they are 'ambidextrous' may not necessarily be supporting both platforms natively."
Advances across the mobile ecosystem are making it faster, easier and more lucrative for app developers. A just-released survey by Evans Data Corp. found out what devs are doing with the opportunities.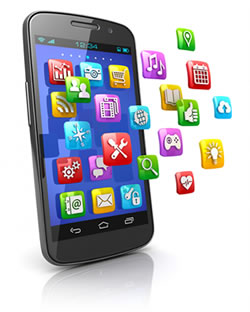 Even more eye-popping, the survey says technologies for Internet of Things 'won the year.' IDN explores both trends with the author of Evan Data's 2014 Mobile Development Survey, director of research Michael Rasalan.
Mobile Development (BYOD, Enterprise and Consumer)
The survey found mobile appdevs continue to thrive in both enterprise and consumer sectors. For enterprise IT, the survey's executive summary describes these mobile lifecycle improvements this way:
Within the enterprise, infrastructures for mobile development have become standardized. If a company needs to add a mobility aspect to their applications, there are now approaches they can take that help facilitate this – that no longer are considered ad hoc. Organizational strategies for mobilizing mobile apps range from keeping development in-house, or hiring consultants to finish projects.
Android and iOS continue to garner the lion's share of dev activity, the survey found. Interest in mobile platforms broke down this way:
About 60% of mobile devs build on Android (and another 27% say they plan to adopt Android within 12 months). This takes the Android total to 87%.
In the Apple iOS world, 54% of devs now target iOS (with another 29% planning to within 12 months). That brings the Apple iOS total to 83%.
Interest in Windows Phone development lags, but not dramatically at 41%, the survey added.
With the stats adding up to more than 200%, Evans Data's conclusion is clear. Mobile devs are building mobile apps on more than one platform. "Our research shows that mobile developers, in general, target an average of 2.5 platforms each," Rasalan said. But also he noted a caveat, "Developers who say they are 'ambidextrous' may not necessarily be supporting both platforms natively."
Mobile IT Summit

Mobile as a Platform for Innovation with BYOD, B2C & Enterprise Apps
April 23, 2015

An Online Conference
The survey indicated improvements in mobile tools is driving devs' ability to more easily build apps for multiple platforms. "In many cases, support for multiple platforms can mean using cross-platform approaches (e.g., HTML5), or tools that allow for the portability of applications, like AppMethod or Xamarin," Rasalan told IDN.
"Our studies do show that developers are almost as likely to use cross-platform development approaches targeting web runtimes as they are to use native development. Whichever methods they use could boil down to developer pragmatism, benefits from practicality, or application performance."
Rasalan also shed light on reasons why devs may choose to work with more than one platform. "Developers are mostly driven by market potential when selecting target platforms – and with Android being installed on the majority of smartphones sold, and the Apple appstore's track record for being particularly lucrative for developers, developers have good reason to target either one, or both," he told IDN.
Even after devs chose a mobile platform (or two), the survey also found devs are always on the lookout for OS updates that offer new features and ways to connect to outside services, such as mobile-specific APIs. Such APIs that can support ecommerce services, (e.g. payment and billing) are among the most popular, he explained.
As to BYOD (bring your own device), that too is becoming a staple of enterprise's mobile IT strategy. "Evans Data has been tracking BYOD for years, [and] so enterprises have been increasingly more willing to support multiple platforms," Rasalan said. "The percent of developers who say their organizations have no plans to support BYOD comprises a relatively small portion of enterprise developers." In fact, whether a company chooses to go BYOD or not, has little to do with access to IT skills, he added. "In most cases, the primary determinants for BYOD policies are not so much access to developer skills, as they revolve around security requirements and device/platform capability," Rasalan said.
Internet of Things Development
One of the more amazing conclusions of the Evans Data survey is that the pieces are quickly coming together to make IoT apps less complicated for devs – and more attractive.
The Evan Data survey's Executive Summary put it this way:
"[P]llenty of aspects of what we today call the Internet of Things have existed for years sensors were always available, data could always be produced and analyzed, and internet connections could always be established. But 2014 is also the first time when all these factors that help define [IoT] have converged in such a way that using one in conjunction with the others is not too much of a stretch for developers."
As to the statistics, the Evans Data survey found 20% of mobile devs are already developing for IoT. Beyond that, another 49% say they plan to jump into the IoT sector in the next 12 months.

"It's getting hard to conceive of mobile developers who don't have to work with cloud resources, or cloud developers who don't consider mobile clients, or use big data analytics in their work. . . IoT is yet another class of technologies that brings all these components together," Rasalan said.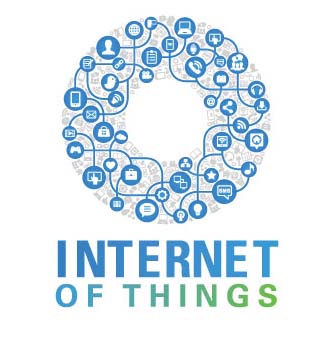 In fact, Evans Data's survey found a surge in interest by mobile devs in IoT projects, especially as mobile, data, cloud and IoT skills sets are converging, he added.
Even while the percentage of mobile devs who now target 'wearables' has jumped dramatically (24% in the past year), the percentage targeting industrial IoT has skyrocketed at an even greater rate (191% in the past year).
An interest in building industrial IoT apps also suggests to Rasalan that Google and Apple will remain the two major players. "It's much less of a two-horse race [in industrial IoT] than in wearables," he said.

In fact, Evans Data's latest results found more than 90% of mobile developers who work on IoT are full time developers. Almost 80% of mobile IoT developers target either of these platforms. The most commonly used languages by mobile IoT developers are C or C++.
And while there is plenty of optimism for the Internet of Things, there is still a little bit of trepidation among developers entering this space. For example, 39% of those who target wearables reveal that the lack of a proven way to generate revenues (to entice developers to jump onto the Internet of Things ecosystems) device manufacturers and platform vendors should look into what developers find most useful in SDKs for IoT.
Even if Google and Apple dominate for wearables and connected cars, it's important to note that these are just two very visible aspects of the IoT.
Interest by mobile devs in IoT goes beyond wearables to include industrial IoT apps, smart home and smart office devices and more, Rasalan noted.
Despite the growing appeal of IoT to mobile devs, Rasalan also suggested the transition will require devs to learn new skills – and may also require vendors to offer smarter frameworks and SDKs.
"For mobile developers hoping to connect to IoT devices, it's not so much a question of taking their existing development approaches and reapplying them to new form factors, using the same frameworks. They still have to consider [other] major factors," he said, such as power utilization and performance.
"Mobile devs will also need to get fresh perspectives on what their next-gen industrial IoT apps could do. IoT devices. . . could be transmitting data to the cloud, collecting sensor information, and do this all in real time. Understandably processor efficiency and performance, utilizing low power is still a consideration today," Rasalan said.

He also suggested that some IoT devs may actually need to get deeply acquainted with bare metal – at least in the near term. "It may not be so in the future once specialized architectures are more common, but for now developers may still be concerned with processors."
Evans Data will explore best practices and success secrets from leading developer relations professionals at its 2015 Developer Relations Conference on March 23.