MicroPact Users Attest To How 'Data First' Delivers Big Value, Visibility for BPM, Case Management
MicroPact continues to demonstrate big value from a "data first" approach to BPM and case management. IDN explores MicroPact's new projects at the GAO and two major universities and look at latest updates to the company's entellitrak platform with MicroPact execs.
by Vance McCarthy
Tags: APIs, BPM, case management, data first, data models, entellitrak, HTML5, Micropact, mobile, process, workflow,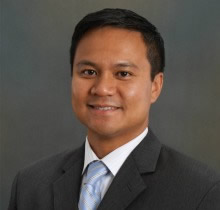 Kris Collo
CEO, founder


"All enterprises can leverage entellitrak's 'data-first' approach to case management to address specific business operations."
MicroPact continues to show how BPM and case management projects can benefit from a "data first" approach, where available data will drive processes, workflows and actions – not the other way around.
The U.S. GAO (Government Accountability Office) is using Micropact's entellitrak dynamic case management platform as the main go-to platform for tracking criminal and civil investigations into illegal or inappropriate activity with public funds. Think of it as how the government's accountability office ensures its own accountability.
BPM-CON

Learn How BPM Can Deliver Quick ROI & Long-Term Success
November 13

An Online Conference
Under the deal, the entellitrak platform will be what GAO calls its "Criminal Investigative Case Management Platform" for the office's Forensic Audits and Investigative Service (FAIS). FAIS provides Congress with forensic audits; investigations of fraud, waste, and abuse; as well as security and vulnerability assessments for many federal agencies including the IRS, Department of Veterans Affairs and even the Department of Homeland Security.
To do its job, FAIS routinely conducts interviews and undercover operations, as well as reviews documents. FAIS even does vulnerability assessments, and other investigative work. FAIS will use entellitrak to guide these activities by designing and putting in place standardized investigative processes, where possible. The entellitrak system will also provide transparency into FAIS operations, and help GAO improve resource management, quality assurance, and even executive decision-making.
The FAIS requirements put into sharp focus the need to make sure all possibly available data drive these processes, and highlights the value of a "data-first"' approach to case management, according to Kris Collo, Founder, President & CEO of MicroPact.
"Investigations are complex and rarely move through a system in a predictable pattern. Because of this, case management solutions that can dynamically adapt to emerging information and conditions better serve agencies than more traditional rigid process-centric systems," Collo added in a statement.
As MicroPact see it, a "data-first" approach delivers more flexibility and accuracy of decision-making because making data so crucial to process ensures all accessible information is at the center of a process, a workflow or a recommended action (or next step).
Roger Hughlett, MicroPact's Manager of Content Development, shared more perspective on entellitrack's approach to "data first" in a recent blog post.
[P]rocesses may involve structured or unstructured data, but they always involve data.

An alternative to the more traditional BPM methodology is to take a Data-First approach to application modeling. By employing a method that places data ahead of process, organizations are better able to involve end-users in the design and development of a solution as front-line workers can easily identify the data points that the system should capture. Their participation in the development process in turn helps promote buy-in and system adoption. As a result, organizations are more likely to create a system that provides substantial operational benefits.

To boil that down: Putting data first and working with end-users leads to a better solution.

Hughlett also quoted from the research, a report issued by CITO Research, in part: "While BPM is well suited to the linear process and structured data you find in accounting, the approach and related technologies are ill suited to case-based situations where workflows are less linear and information is less structured."
Universities Also Go To School
with entellitrak's 'Data First'
Two top universities also see benefits in Micropact's "data first" approach to dynamic BPM and case management.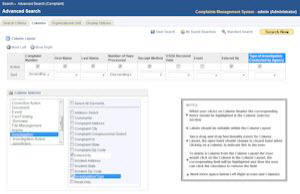 The University of British Columbia's Faculty of Medicine is using entellitrak for two workflow management projects – one for Teaching Tracking and Payment (TTP), the other for Resident Management. The public medical school is one of the largest in Canada, with thousands of students and thousands of faculty and support staff. The university needed help accurately tracking activities of faculty and students.
TTP allows medical school admins to better track teaching activities of their adjunct teaching staffs, and use the results to determine the required payments.
The Resident Management solution provides a web-based system for the university to track employment and academic records of all residents. This tracking is important as residents complete their medical resident training requirements across many locations in the province of British Columbia.
Administrators at Georgia State University selected entellitrak to help automate HR's ability to track, manage and report on cases that involve employee claims related to equal employment, affirmative action and other issues.
"While many automated solutions provide tracking capabilities, the ability to seamlessly combine, define and track work flows and progress is what entellitrak delivers. Its integration with other systems is a plus," said Linda Nelson, Assistant Vice President of Georgia State's Human Resources Department.
"These projects demonstrate that all enterprises can leverage entellitrak's 'data-first' approach to case management and configure the platform to address the unique needs of their specific business operations," MicroPact's Collo added.
The Micropact entellitrak "data first" approach to BPM and case management is available with other integrated features for document management, natural language analytics, and special modules for mobile access. It is available for deployment on-premises or in the cloud.
MicroPact's Latest Upgrades Improve
Speed, Power of 'Data First' for Devs, End-Users
Micropact also recently added features to entellitrak to improve the power of "data-first" outcomes – for both technical devs and business users.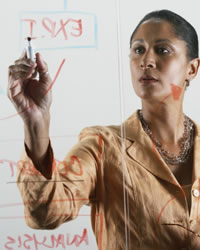 For devs, entellitrak sports smart Workspaces. "With this and other features, we have made it much easier for devs to create workflows and applications," Bob Ragsdale, MicroPact's vice president of marketing, told IDN.
For example, MicroPact added functionality to entellitrak that can let a user build a process app using the company data model, and behind the scenes, it will build a code model that matches that data model. The company also has a rich library of APIs for making it easy to hook in or extend app capabilities. Combine the power of data models, code models and APIs, and users can now more easily locate and infuse more data to work with entellitrak apps.
"We consider your business logic is just like your data, and even your code is part of an app's metadata. So, under the covers, we're basically enabling customers to define their data models in any ways they want to build intelligent [apps]," Ragsdale added.
For end-users, Micropact updated the UI with a more "streamlined look," Ragsdale added. "We've added themes support, for example, which provides a more tab-friendly look and feel for [mobile] tablets," Ragsdale said, and provide users this new interface consistent across web and mobile screens.