Dell Boomi Shows How Cloud MDM Adds Business Value to iPaaS, Cloud Integration
As more companies look to adopt multiple cloud-based SaaS apps, Dell Boomi is showing how cloud-based MDM can add crucial business value to a cloud integration project. To explore the benefits of combining iPaaS and master data management, IDN speaks with Dell Boomi's Chris McNabb.
by Vance McCarthy
Tags: Boomi, cloud integration, data quality, Dell, iPaaS, MDM, master data, SaaS, synchronize,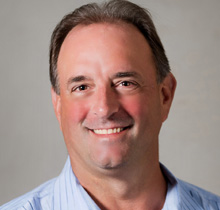 Chris McNabb
general manager

"Using MDM with iPaaS improves data quality and data governance across on-premises and cloud systems."
As more companies look to adopt multiple cloud-based SaaS apps, Dell Boomi is showing how cloud-based master data management (MDM) can add crucial business value to a cloud integration project.
Making the case that MDM and iPaaS (integration platform as a service) are better together is Dell Boomi's latest customer use case. Genesys, a multi-channel customer experience solutions firm, reports more productivity and reduced errors by combining iPaaS and MDM to on-board cloud-based ERP, CRM and other apps.
CLOUD-CON
Integration & Web APIs

iPaaS & APIs Will Open a New Era of 'Easy, Any-to-Any Integration'
December 11

An Online Conference
Genesys serves 4,500 customers worldwide, and orchestrates more than 100 million customer interactions every day across the contact center, as well as the front and back office. One imperative for Genesys is to deliver customers a seamless, consistent and personalized experience, no matter the touchpoint or channel.
Genesys is using iPaaS and Cloud MDM offerings from Dell Boomi to integrate, manage and govern its vast master data across cloud apps. Dell Boomi's ability to combine iPaaS and MDM into a unified cloud-based platform reduces the cost and complexity for Genesys to integrate, synchronize and cleanse its vast customer data safely and securely, according to Kris Krishan, Genesys' vice president for enterprise applications.
Dell Boomi's integrated approach to iPaaS, MDM and data quality "changes the economics of data governance," Krishan said in a statement. "[The solution] enabled us to rapidly and cost-effectively extend the value of NetSuite as our critical information repository by ensuring that complete, accurate, and up-to-date information is accessible to key business functions across our organization."
In fact, using NetSuite and Dell Boomi as a keystone to its Cloud First strategy, Genesys reports it can deliver its business users up-to-date customer data across the business. This results in several business benefits, Genesys noted, including:
Automating and accelerating key business processes, such as invoicing
Eliminating errors associated with manual processing
Increased productivity and agility of finance, sales and other business operations
With Dell Boomi, Genesys was able to rapidly automate workflows, synchronize the data that runs through multiple business processes, and enforce data governance across the organization
"Because of our single platform approach, we were able to deliver these benefits in a real short period of time, only four to six months," Dell Boomi's general manager Chris McNabb told IDN.
The Dell Boomi architecture also helped bring down costs and time-to-market. "Traditionally, these projects if they can be done at all, will often take up to 18 months or longer and run into the millions of dollars," he said.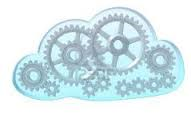 Dell Boomi's cloud-based MDM supports data quality and data governance tasks across the full data lifecycle, including:
Define – Rapidly model master data entities through a visual experience with no coding necessary.
Deploy – Deploy data models into the MDM repository and identify which source systems will interact with them.
Synchronize – Leverage the Dell Boomi iPaaS to orchestrate data synchronization. Not only can users design simply static data models, but process flows that enable data to move between MDM and the integrated source systems.
Govern – As data flows into Dell Boomi, it can be governed in a number of ways, including resolving duplicates; fixing or avoiding data entry issues; and identifying and correcting erroneous data.
Customers using iPaaS are looking beyond simple data integration or replication with cloud-based SaaS apps, McNabb said. "Customers are finding that using MDM with iPaaS improves their data quality and data governance, especially across on-premises and cloud or multiple cloud systems," he told IDN. Ensuring the quality of their data accelerates business critical tasks. It's those value-added ways to improve the speed of business that customers are looking for real help with."
Combining iPaaS and MDM also sets the table for another big value proposition, McNabb noted. "Projects for analytics, BI [business intelligence] and big data are ecosystems this solution can help customers with. Companies that rely on timely and accurate data can add or update data to or from anywhere, and all users will immediately have access to the most reliable and accurate data," McNabb said.