SAP Mobile Place To Speed App Provisioning, Self-Service with a Smart, Secure AppStore
SAP is adding a smart and secure enterprise app store to its EMM (enterprise mobility management), SAP Mobile Secure platform. SAP's "mobile place" will help devs quickly provision and secure new mobile apps and let end users easily locate, evaluate and install them. IDN speaks with SAP's Brent Cohler.
by Vance McCarthy
Tags: ALM, Android, Apple, appstore, EMM, MEAP, mobile place, Mobile Secure, provision, SAP,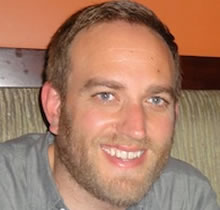 Brent Cohler
director,
mobile product marketing


"SAP mobile place provides a central place for companies to publish, manage and analyze their mobile apps."
SAP is adding a smart and secure enterprise app store to its EMM (enterprise mobility management), SAP Mobile Secure platform.
The app store, dubbed SAP mobile place, sports many features to helps companies launch, set up provision and update their mobile apps for end users with managed and unmanaged mobile devices, Brent Cohler, SAP's director for mobile product marketing, told IDN.
"SAP mobile place provides a central place for companies to publish, manage and analyze their mobile apps," Cohler told IDN. In fact, because SAP's mobile place works as a seamless add-on to SAP Mobile Secure platform it becomes more than a stand-alone app store. SAP mobile place can promote safer and quicker provisioning of apps to trusted employees, partners and outside third-party contracts.
Mobile IT Summit

Mobile as a Platform for Innovation with BYOD, B2C & Enterprise Apps
October 16

Looking deeper at the SAP mobile place feature set, you come away with the sense that SAP mobile place can help streamline the design-launch-provision mobile ALM – mainly because it can become a well-integrated element of an enterprise's mobile workflow.
In fact, SAP mobile place has features that can benefit all key mobility stakeholders, Cohler said:
Mobile devs get an easy on-ramp for the testing, provisioning and launching of secure mobile apps. Devs can control and release updates in just a few clicks. Further, it lets devs analyze their mobile project successes (or failures) with analytics on app testing and user adoption.
End users have an easy-to-use app store, with many intuitive self-service features. It allows companies to quickly and securely get apps onto as many relevant end user home screens as possible.
IT admins gain more control and visibility over the end-to-end process, while being able to avoid some of the more time-consuming tasks of mobile app provisioning. It also promotes more user self-service, by streaming provisioning of apps, including the tricky tasks of set up and configuration.
In her blog post, Milja Gillespie, director of business development for SAP's EMM portfolio described SAP Mobile Place this way
[SAP] mobile place provides a secure, multi-channel central hub that offers self-service capabilities to best serve employees, business partners and consumers while reducing IT support costs. This solution brings the management of content, apps and devices together in a seamless workflow for IT admins, application developers and end users.
SAP Mobile Place Balances Simplicity, Self-Service, Security
One key driver for SAP mobile place is to balance security with more intuitive end user self-service, Cohler said.
"We think the best user experience starts with mobile apps management. With SAP mobile place, you are not just going into an app store that is hard to navigate or work with – you are going into an app store that is already focused on you, your identity, your needs and even your device," he told IDN.
Speaking of devices, SAP mobile place has a device-aware directory that will likely remove another user annoyance with app stores. "We will detect what device you are using, and only show apps for that device. If I log into this app store from my iPads, I don't wants to see a ton of apps available on Android. That's really annoying," Cohler said.
SAP mobile place's "ease of use" approach also extends to devs and IT admins, "We make it super easy to set up for any user, no matter the level of access they should have," Cohler said.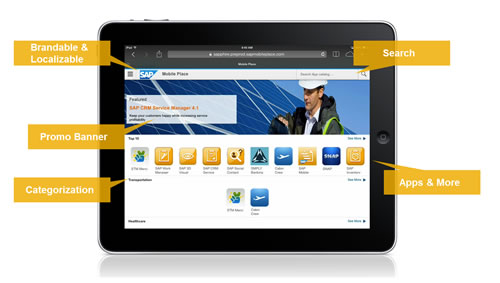 SAP mobile place can detect when a device may be ineligible for a certain secure app (or otherwise out of compliance). Conversely, SAP mobile place also shows authenticated users all the apps they might need, and makes sure they have all the up-to-date credentials to run them. SAP mobile place will actually automatically direct users to download the appropriate MDM (mobile device management) solutionz before they install those apps.
For third-party outside contractors, SAP mobile place can limit how long an app can be available. "SAP Mobile Secure also offers higher levels of app security available through 'app wrapping,'" Cohler added.
SAP mobile place is an extension of the SAP Mobile Secure platform, but it will also work with mobile solutions from other vendors. The focus is to deliver a more integrated end-to-end approach to enterprise mobility. "For many analysts, EMM is different than MEAP (mobile enterprise app platforms], but SAP sees these as highly intertwined. We think an integrated approach is the best way to balance risk and user experience," Cohler said.
A 30-day trial of SAP mobile place is available here www.sapmobilesecure.com.