The Promises of APIs - (And How to Deliver Them)
The new era of the 'API Economy' offers a promise to help companies tap into new markets, new revenues and new business models. SOA Software's Roberto Medrano offers perspective and tips for unlocking the value of APIs for the enterprise.
by Roberto Medrano, SOA Software
Tags: APIs, API economy, API management, engagement, SOA, SOA Software,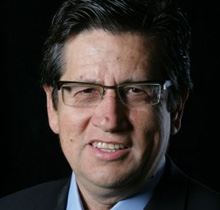 Roberto Medrano
executive vice president


"Today, APIs promise to open up new markets, new revenues and new business models to companies of all sizes."
Today, APIs are offering a new-found promise to open up new markets, new revenues and new business models to companies of all sizes. The term "API Economy" was coined to describe the phenomenon that is happening as a result of organizations integrating API strategies into their business strategies
The promise of APIs is that they can help you identify, package, deliver and manage those assets that actually define your business. They were created with the sole purpose of connecting and allowing interaction among applications and assets.
The beauty of APIs is that they can deliver those applications to more people, which creates more channels, and ideally results in more customers. APIs make the best parts of your business accessible to more people – and you don't have to put in a heroic effort to make it happen.
The development and maturity of APIs are helping companies extend their intellectual property through virtually all digital channels. What's more, they can easily integrate functionality of their own apps with the most optimal pieces of others' apps, and jointly deliver (without the infrastructure of co-development and combined marketing efforts) a more robust solution to users.
Irrespective of industry, product, or operational model, just about all businesses deal in the currency of information. That information is only as good as the number of people who can use it, and competitive organizations are looking for ways to get their brands and their functionalities in front of ever-increasing numbers of potential users.
APIs 101: Use Cases and Successful Lessons
So, here is a quick API 101 from our perspective that will help enterprise executives tap into the power of APIs.
One key purpose of an API is to securely leverage and extend your intellectual property in such a way that you generate new revenue channels. This is not your typical "go to market" strategy; companies that elect to make their APIs available and open to other software developers are essentially franchising their assets and capabilities to that developer to combine with their own intellectual property to deliver functionality with the best elements of each application.
Let's say you have a hat shop that you want to put online, but don't have the expertise to develop a payment application in order to transact your ecommerce. Because there's a payment application out there (one with an open API), fortunately, you don't need to develop one. The API provided by the payment application company allows for your application to integrate with it, and the user experience can be seamless and usable quickly.
Legacy business models for online distribution and collaboration meant development of entirely new products. Requirements needed to be built, lawyers had to be consulted, and it could take months, if not years, to deliver according to spec. APIs were used in these cases, but they were generally just facilitators. Now, they are enablers.
The automated and replicable nature of an API means a small development team can rapidly create an API that securely enables transactions and communication with best-of-breed apps that enhance what the company can offer to its customers, partners and users
APIs Are the 'Engagement Model'
Users want to engage with companies so they can do something actionable – collaborate, learn, purchase. Providing these experiences is no longer the domain of websites; smart organizations are finding creative ways to extend their capabilities directly to users so users can move from being observers to being participants.
Sabre processes 1 billion API transactions every day, Salesforce does almost 1.5 billion API calls every day, and Twitter more than 13 billion every day. Numbers like this grab the attention of executives.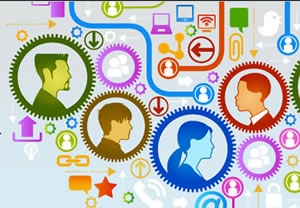 But, it's not enough to have great code. To succeed in the "API Economy," a company must also integrate its business plans with an API strategy. One drives the other, and that makes for a massive opportunity. The key to integrating API technologies with your business is to think in terms of engagement.
True engagement requires that the company deliver something unique and valuable that the user cannot get elsewhere. The inherent functionality of APIs can enable high degrees of engagement, creating an environment where there are hundreds of thousands of apps available to developers to do just about anything.
With so many APIs to work with (individually or by combining multiple APIs)), developers gain easy access to your APIs and can differentiate offerings from competitors – a powerful combination.
This is how APIs provide a powerful engagement model. Not only can your own inside developer teams develop against the APIs of other applications, but you can also encourage outside developers to do the same with your own APIs. So while you're growing your own customer offerings, you'll find that your user base and brand recognition will grow because more potential customers can touch your intellectual property and engage with you through your available APIs.
So, it's with this perspective we recommend you begin your journey into capturing the promises of the "API Economy." Can you think of another tool that will let your firm leverage easy-to-access technologies to bring together super-innovative developers and business managers to exploit wide open business opportunities like that?
---
Roberto Medrano is executive vice president and chief marketing officer at SOA Software, a leading provider of Enterprise API Management and unified governance products to help companies plan, build, run and share enterprise services and APIs.