Tibco Jaspersoft's Latest Wave for Embedded BI & Big Data Re-emphasizes Talend Partnership
A wave of offerings from TIBCO Jaspersoft will simplify data visualization and big data projects -- and boost their value. Jaspersoft ETL Expanded Big Data Edition, developed with Talend, unifies big data and traditional data for richer insights. Also shipping are an updated Jaspersoft BI platform and a new JavaScript framework to help devs easily embed analytics and BI into web apps. IDN takes a look.
by Vance McCarthy
Tags: analytics, BI, big data, data visualization, ETL, Hadoop, integration, Jaspersoft, RDBMS, Talend, Visualize.js,
Mike Boyarski
director, product marketing


"Different data access make sense for different [big data] use cases. That's why we've worked with Talend. "
A wave of offerings from TIBCO Jaspersoft continue to simplify data visualization and big data projects -- and boost their value.
This wave of Jaspersoft products come as the ink is barely dry on Tibco's agreement to purchase the company for $185 million. It also reveals that even after the acquisition, Jaspersoft will continue its long-time partnership with Talend, an open source provider of integrations for big data, ETL and infrastructure projects.
IDN takes a look at three key offerings:
Jaspersoft ETL Expanded Big Data Edition, released in partnership with Talend, to more seamlessly unify big data and traditional data for richer insights with high performance.

The latest update to the Jaspersoft BI platform (v5.6), with new features, and

Visualize.js a new JavaScript framework that aims to lets devs more easily embed analytics, BI and visualizations into web apps.
Jaspersoft ETL Expanded Big Data Edition lets users combine big data and traditional data sources to deliver more value and deeper insight. Developed in partnership with Talend, the product, where ETL stands for extract, transform, and load, brings together Jaspersoft's visualization, native connectivity and data federation with Talend's native supports for major big data platforms.
This combination lets users derive rich analytics and insights by combining traditional data sources with today's most popular big data sources, according to Talend and Tibco/Jaspersoft execs.
"We firmly believe that big data projects are not 'one-size-fits-all.' Different data access make sense for different use cases and that is why we've worked with Talend to expand data connectivity," Mike Boyarski, director of product marketing at Tibco Jaspersoft, said. "Sometimes you just want to pull in data from Hadoop and Oracle. This product makes that easy."
Jaspersoft ETL Expanded Big Data Edition incorporates the two companies' technologies in a way that makes development, operations and report generation seamless – for both IT and non-technical end users, Boyarski added.

"We make the big data source appear like a relational data source. You are not moving any data. Instead, you have a virtual layer of metadata so you can query data in a way that makes it look relational. The power is that you can easily join multiple and different data sources, which typically big data do not support," he said.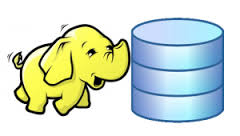 To be specific, Jaspersoft ETL Expanded Big Data Edition supports these big data sources: Amazon EMR, Apache Hadoop (HBase, HDFS, and Hive), Cassandra, Couchbase, CouchDB, Cloudera, Google BigQuery, Greenplum/Pivotal HD, Hortonworks Data Platform, IBM PureData System for Hadoop, MapR, MongoDB, Neo4J, Riak, SAP HANA, Teradata, and Vertica.
Talend execs also shared their view of the partnership, and how it will benefit a growing number of enterprise big data use cases. Talend's chief product officer Fabrice Bonan said the collaborative product "lets users combine multiple big data and traditional data sources to deliver more value and deeper insights to big data projects."
Talend's vice president of marketing Yves de Montcheuil shared a perspective on how ETL and other data integration techniques should be sued to bring added value to big data projects.
"Big data does not alleviate the need for ETL/data integration," de Montcheuil told IDN. In fact, he said that bringing these diverse technologies together in the correct way will vastly improve business value for analytics and big data. He listed three use cases that would especially benefit from the approach used in Jaspersoft ETL Expanded Big Data Edition.
- Big data ingestion: To gather data from heterogeneous and asynchronous data sources (logs, social feeds, sensors, etc.) "[This] require high-performance, high-reliability data integration, de Montcheuil said.
- Link to traditional data sources: This is where data from enterprise apps (e.g., accounting software, ERP, CRM, SaaS, etc.) needs to be brought into Hadoop. Or, where such data could be used in analytics projects. This valuable data can play a part of a big data projects. "It cannot be left on the sidelines," de Montcheuil said. "Again, data integration provides this ability for big data not to become a silo of information."
- Transformation and cleansing of data inside Hadoop: Modern data integration run inside the Hadoop cluster to process data in place. "This makes data integration even more relevant in this context," he told IDN.
Tibco Jaspersoft's Boyarski pointed out another valuable use case, by contrasting Jaspersoft ETL Expanded Big Data Edition with many reporting tools that generate reports from relational and non-relational data.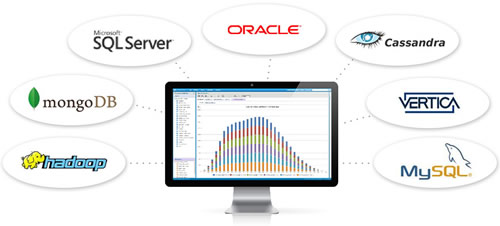 "Those [vendors] use ETL to move data out of non-relational database, such as MongoDB, and put that data into a traditional relational database. Then you get your report from the RDBMS, Boyarski said. Taking that approach, users often will pay a penalty on the insights they can derive by combining data sources that way, he added. ."Using ETL that way does historical reports very well, but many other things not so well," Boyarski said.
Because Jaspersoft ETL Expanded Big Data Edition provides native connectivity, "users can harness all the underlying capabilities of their data sources," Boyarsk said. He pointed to an example: "MongoDB has interesting capabilities, such as geospacial functions. This lets you see all the 7-Elevens near Las Vegas and even list the 10 closest to Henderson, [Nevada]. When you export your data from MongoDB, you lose that [insight], but with our native capabilities you can keep it."
Jaspersoft ETL Expanded Big Data Edition also offers "data federation" for low latency and high performance. "Using ETL to work with [multiple] data sources might take hours or overnight. With our native approach, there's really no waiting. We can deliver real-time blending of data from big data and other data sources without moving any data," Boyarski added. The Jaspersoft/Talend partnership on Jaspersoft ETL Expanded Big Data Edition also delivers other enterprise-class support for high availability and load balancing.
As for any future Jaspersoft/Talend collaborations, it does not appear for now that Tibco's purchase of Jaspersoft will dampen any plans, even though Tibco and Talend compete in the middleware integration space.
In a statement to IDN, Talend vice president of marketing de Montcheuil said: "TIBCO has affirmed their commitment at continuing to sell and support Jaspersoft's products, and this includes Jaspersoft ETL, Powered by Talend. While Talend and TIBCO compete in the application integration and ESB markets, the Jaspersoft product line is serving very different needs and Talend will continue to support the relationship."
More BI, Analytics Improvements from Tibco Jaspersoft
Jaspersoft BI Platform v5.6 add features to help make BI, analytics and big data easier for non-technical business users. Notable upgrades include:
Federated query connectors to virtually blend relational data with data from companies such as MongoDB, Hadoop or Cassandra
Improved native connectors for direct access to companies such as MongoDB, Hadoop and Cassandra for real-time reporting

New analytic calculations and functions to allow users to build their own algorithms for more advanced analysis of data

New chart types including spider, bubble, and dual-level pie charts

Enhanced interactive reporting functionality, including improved zoom and search capabilities
"The Jaspersoft 5.6 platform advancements, when combined with the new Visualize.js framework, enable any web application to seamlessly embed and control advanced analytic functionality. This enables just the right amount of data . . . to be presented directly in an application, making everyone more capably analytic," said Brian Gentile, Tibco Jaspersoft's senior vice president and general manager, in a statement. Prior to the acquisition, Gentile served as Jaspersoft's CEO.
Visualize.js is a JavaScript framework in Tibco Jaspersoft 5.6 that makes it easier for devs to embed analytics, BI and visualizations into apps and processes. The Visualize.js framework, available with the just-released TIBCO Jaspersoft 5.6 platform, brings together the features of the complete Jaspersoft analytic server with the simplicity and control of JavaScript. Visualize.js, is designed to make it easier for devs to embed interactive visualizations and reports in web apps. To do so, Visualize.js leverages the REST APIs of JasperReports Server, which simplifies many complex tasks such as data connectivity, repository access, in-memory analytics, and visualization design.
"We needed [data] visualizations in our product to be a delightful, not a daunting experience. Jaspersoft, with Visualize.js, provided a very rich way to integrate and build reports," said Raj Chary, vice president of technology and architecture at Triumph Learning, an early Visualize.js user.