Splunk Acquires Cloudmeter To Expand Big Data Insights from Machine Data
Splunk Inc., which provides software for real-time operational intelligence, has acquired Cloudmeter Inc., a provider of network data capture technologies. Financial terms of the deal were not disclosed.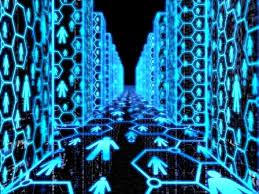 Splunk Inc., which provides software for real-time operational intelligence, has acquired Cloudmeter Inc., a provider of network data capture technologies. Financial terms of the deal were not disclosed.

Splunk will use Cloudmeter's technology to help its customers analyze machine data from their networks, according to Splunk's Chairman and CEO Godfrey Sullivan. Cloudmeter's solution will enable customers to easily capture network data, either on-premises or in the cloud.

Cloudmeter's technology allows customers to glean insight from its network traffic and take action on that insight to make better business decisions. In specific, the company created a Cloudmeter Stream for Splunk, which uses RESful APIs and web services to let users harvest data available in network traffic. The technology fed data to Splunk, which in turn provided users with insights into customers' experiences, behaviors, and business results, according to Cloudmeter documentation.

"Our focus has been to develop innovative solutions that enable easier access to and insight from network data," said Michael Dickey, founder, CEO and CTO, Cloudmeter, in the statement.

To gain a deeper perspective on why Splunk found a great fit with Cloudmeter, it's useful to look at a Cloudminder presentation from last summer.

In the presentation, Your Analytics Is Only As Good As Your Data, (Aug 2013), Cloudmeter execs spelled out their vision for how managing data streams is a crucial part of delivering big data insights. In part, it stated:
The future of Customer Insights is leveraging the right data to drive insights, which in turn drive better customer experience. This means having a high quality data feed to the various analytics solutions in place in each stage of the customer lifecycle. What does it mean to have high quality data feed?

First, it means complete. It means that you should be able to capture everything related to the customer experience and behavior. It is important to avoid any blind spots.
Second, although you should capture everything, you don't want to feed your analytics solution with EVERYTHING. You want to feed it with the most relevant information. On the fly, you should be able to filter, transform, and enrich the data with the most relevant information before feeding it to your analytics solution of choice.
And lastly, your customers operate in real-time, so should your analytics. To get there, it's not enough to have an analytics solution that operates in real-time. You also need to feed it with real-time data.
In the past, data capture was limited to methods such as web logs and page tags which can no longer keep up with the pace of change! Today, Cloudmeter Stream allows companies to capture the highest quality data, by unlocking the gold mine hidden in customer's networks and making it available for your analytics.

IDT To Use Splunk Enterprise for
'Operational Intelligence' Infrastructure
In other news, Splunk also announced that telecommunications and payment services provider IDT Corp. has adopted Splunk Enterprise 6 to provide operational intelligence across its business. IDT originally implemented Splunk Enterprise manage security-related searches in 2009. Now Splunk software is being used around the clock to secure and troubleshoot the firm's global telecom network.

In fact, IDT is looking to use Splunk Enterprise to replace its legacy database and custom applications and centralize operations. One key benefit to using Splunk would be to obtain "total visibility across its machine data" to better uncover valuable new insights about market and revenue opportunities, according to IDT's Golan Ben-Oni, who serves as both chief security officer and senior vice president of network architecture.

"Using Splunk Enterprise, we have vastly improved our security posture and responsiveness while also increasing our network's effectiveness," Ben-Oni said in a statement. Splunk Enterprise 6's new features make it easier for business users to be hands on with Splunk software and helps with the company's goal of increasing the efficiency of its networks, he noted.

Thanks to quicker time to insight, IDT will use Splunk Enterprise to gain visibility across its networks, servers, apps and call detail records. Ben-Oni noted that thanks to Splunk, IDT's mean time to resolve IT incidents has improved by more than 20 minutes per incident as overall network uptime dramatically increased.