Dell Boomi's AtomSphere Right Prescription for Novartis Cloud, On-Premise Integration
Cloud integration and iPaaS firms continue to cross the chasm – helping IT do more than connect the enterprise to cloud and SaaS. Dell Boomi is offerings pharmaceutical maker Novartis the right prescription for reducing time and expense for integration projects with cloud and fully on-premise. IDN speaks with Dell Boomi's Chris McNabb.
by Vance McCarthy
Tags: AtomSphere, Boomi, cloud integration, Dell, EAI, EDI, iPaaS, expert voice,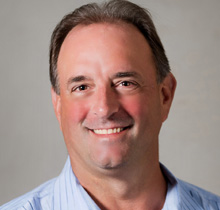 Chris McNabb
general manager

"Cloud integration used to be focused on SaaS. But Dell Boomi integrates [on-premise systems] with an outside SaaS and between multiple on-premise systems."
Cloud integration and iPaaS firms continue to cross the chasm – helping IT do more than connect the enterprise to cloud and SaaS. Dell Boomi is offerings pharmaceutical maker Novartis the right prescription for reducing time and expense for integration projects with cloud and fully on-premise.

Novartis IT wanted more flexibility and faster turnaround times from its existing middleware solutions. While a cloud-based iPaaS wasn't Novartis' first thought, a panel discussion on how cloud integration offered improved automation and had matured to meet even the needs of "behind the firewall" integration opened the door to a discussion, said Chris McNabb, General Manager, Dell Boomi.

"Cloud integration used to be focused on SaaS. But iPaaS is growing up to encompass more and more use cases," McNabb said. "Dell Boomi is no longer just a cloud or SaaS integration service; it is 'integration as a service' from the cloud. It works, whether you want to integrate to an outside SaaS system or integrate on-premise [systems] together without any cloud. It doesn't matter anymore."

Dell Boomi's iPaaS platform, called AtomSphere, comes with a large library of cloud connectors and APIs; supports batch, streaming or real-time integration; provides data quality and master data management; and provides users a visual dashboard for runtime integration design and to monitor operations.

At Novartis, these Dell Boomi technologies let the company more quickly and easily support updates to its Salesforce.com user profile data – and do it securely and in compliance with Novartis internal data. "Novartis needed to deliver more and faster integrations, and the ones they had been using for years just weren't flexible enough," McNabb said.

Fair enough. But we wanted to know how Dell Boomi AtomSphere overcame concerns about data security. "We have HIPAA, PCI and Safe Harbor certifications to make sure data privacy is in place," McNabb said. "With those they were comfortable."

Novartis devs easily modified one of Dell Boomi's existing Salesforce.com connectors and implemented data mapping. The PoC (proof of concept) was completed in 25 hours, and delivered cost savings of around $18,250 (or 73%) when compared to existing on-premise middleware solutions, according to Novartis' own estimates, McNabb said. "When you can do a project in one-sixth the time, that gets attention," he said, adding that Novartis has recruited Dell Boomi for a second project area.

At GoPro, Dell Boomi is serving as a single and unified integration solution for the HD camera maker's business-critical EDI and cloud application integration. The AtomSphere's connector for NetSuite let GoPro quickly implement EDI integration to many major retailers. The solution supports both reporting and transaction management.
Inside the Dell Boomi AtomSphere Cloud Integration Architecture
Under the covers, a Dell Boomi AtomSphere runtime engine, called an "Atom." can be deployed for each scenario in the cloud to enable all major integration deployment profiles: SaaS to SaaS, SaaS to on-premise (or vice versa) or on-premise to on-premise. This flexibility, along with the provision of centralized control over distributed integrations, addressed many of Novartis' concerns over data security and data privacy, McNabb said.

AtomSphere also provided a secure means of integration, encrypting data sent outside the firewall. This feature can be managed centrally and can be turned on or off as needed by the user. In the case of on-premise-to-on-premise integration, no data is sent outside the firewall, he added.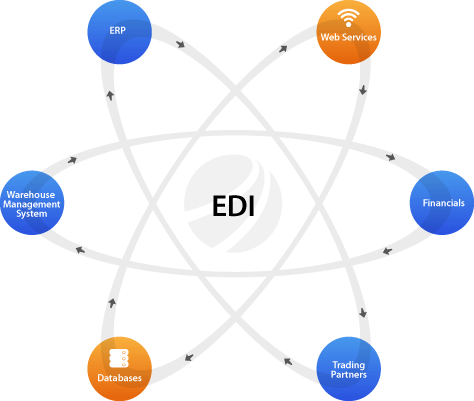 A recent report from Ovum suggests that as more use cases emerge on how companies are using iPaaS solutions for 100% on-premise integration tasks, cloud-based integration solutions may take market share away from traditional SOA and middleware solutions. "Time and budget constraints call for an integration approach that can reduce the implementation time for integration projects from months to weeks or even days, while also delivering desired TCO savings," the Ovum report said in part.

Ovum's report also noted several key takeaways for IT and integration professionals, noting cloud-based integration or iPaaS solutions can:
Reduce development complexity to deliver more and quicker any-to-any integrations
Connections between design tools and runtime mean faster deployment and greater time to value
Offer a balance of deployment flexibility and central control over distributed integration processes (governance, data security, privacy, etc.)
Cloud-based model makes it easier and less expensive to conduct proof of concept

According to McNabb, these use cases demonstrate that IT architects are discovering that a cloud-based integration platform, such as Dell Boomi, has the ability to address SaaS integration use cases, as well as classic integration tasks, such as B2B EDI, ETL, between multiple enterprise systems.

"Today, customers typically bring us in as a complementary technology to their existing integration [infrastructure] to solve a specific problem. But, more and more that is giving us a swing at the plate to do other integration projects." McNabb said. In that vein, he said some Dell Boomi customers are asking if AtomSphere could soon offer a few ESB-looking features. "We were asked recently if we could perform message queuing and guaranteed delivery, for instance," McNabb said.

Those are affirming questions for the flexibility of iPaaS cloud-based integration. But McNabb confided that Dell Boomi sees even a bigger integration opportunity on the horizon. "We are already seeing customers wonder if they can have a single integration platform – one that can handle EDI workloads, EAI, app integration, mobile integration, Internet of Things and even social media," McNabb said. "This is what we call 'domain convergence,' and that's certainly a direction we're taking AtomSphere."
On that score, Dell received a patent from the U.S. Patent and Trademark for several key technologies that drive its AtomSphere cloud-based integration environment, Specifically, Dell received a patent for AtomSphere's web-based interface, which allows users to visually model a B2B or application integration process simply by selecting and associating business process elements on a screen. A patent for the 'Atom' lightweight runtime engine was also awarded to Dell. This patent includes all the components needed to execute an integration process on-premises or in the cloud.