Pegasystems Acquisition of Antenna Software Will Drive BPM, Mobile Convergence
The convergence of BPM and mobile apps continues to gather momentum with BPM stalwart Pegasystems' acquisition of Antenna Software and its cloud-based AMPChroma Mobile Application Development Platform. IDN explores how the two companies will change the face of process, BYOD and customer-centric mobile with Pegasystems' Russell Keziere.
by Vance McCarthy
Tags: Antenna, AMPChroma, BPM, business process, BYOD, cloud, HTML5, hybrid, mobile, native, Pegasystem, REST, expert voice,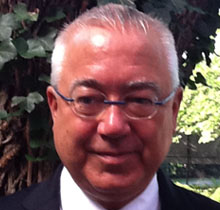 Russell Keziere
Senior Director of
Corporate Marketing



"Antenna brings a strong synergy to Pega's next step in mobile."
The convergence of BPM and mobile apps continues to gather momentum with BPM stalwart Pegasystems' acquisition of Antenna Software and its cloud-based AMPChroma Mobile Application Development Platform.

Pegasystem's purchase of Antenna actually provides a great insight into the big picture of how IT and company execs are thinking about BPM and mobile apps. IDN explores how the two companies will change the face of process, BYOD and customer-centric mobile with Pegasystems' Russell Keziere.

"Antenna brings a strong synergy to Pega's next step in mobile," Keziere told IDN. "Over 60% of our RFPs at Pega today include customer requests that touch on the capabilities that Antenna offers us."

To Pega, one of Antenna's most valuable features is its well-proven and open support for native mobile development, Keziere told us.

"Customers increasingly want the ability to leverage the native features of the mobile devices, such as geo-location or their camera and so on. This is something they can't do with HTML5 or hybrid apps." Keziere said. "Pega already has rich support for hybrid and web mobile apps so adding Antenna's native support is important," he said. How important?

Keziere estimates that today as many as 50% of all mobile development projects rely on natively-built apps, with hybrid and web mobile app support combining to make up the rest. "So now we think we now have both sides of these equations covered," he said.

Another big synergy arises from the cloud, and how PegaCloud will leverage Antenna's cloud-based AMPChroma mobile application lifecycle offering. "Cloud is now the preferred way of doing business for customers. . When you think of the way mobile is going, you want to make sure you have engagement from the business users as well as IT and the cloud makes that easier," Keziere said.

Beyond the obvious synergies, Keziere told us that Pegasystems has several other value-added plans in mind – all aimed at making the 'Pega + Antenna math' add up to multiple benefits. Keziere shared some of those plans: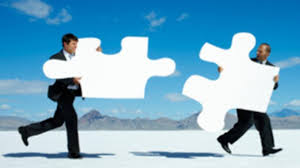 For instance, Keziere told us thanks to Antenna's rich native mobile client and mobile management Pegasystems will be able to vastly extend its commitment to what it calls its "design once and run anywhere" approach. The key is Pega's model-driven designs that eliminates requirements for complex coding.

By bringing Pegasystems' model-driven approach to Antenna's native mobile app support, customers will get the best from native apps without the coding headaches, Keziere said, This is not simply a 'pie-in-the-sky' future vision, Keziere added. Within 30 days of the acquisition, the company will bring a Pega plug-in to AMPStudio to market, he said.

"This means I can use anything in PegaMobile HTML, web and hybrid and bring those model-driven mobile designs into [Antenna's] Chroma platform," he said. "Now, you get the benefits of native apps, and can run your device's native capabilities thanks to our ability to leverage our model-driven approach," Keziere added.

Antenna + Pegasystems Also Delivers
Cross-Silo Mobile / BPM Convergence
As cool as model-driven native apps sound, Keziere is equally excited by other synergies.

"With Antenna, we also get some other things our customers are asking for – a great enterprise app store technology and other important back office services, such as mobile device management (MDM) and mobile application/asset management (MAM)," he said.

As to synergy, taking those Antenna pieces and adding in Pega's already proven technologies for BPM design, process integration, business rules, governance and logic, equals a new wave of BPM and mobile innovation, Keziere said.

One example, he said, is that companies will be able to more easily make their mobile apps integrated and smart mobile extensions to rich and complex multi-step or multi-channel processes – all without complex coding. "Now your mobile experience doesn't have to be siloed, it can bring the mobile expression, which is not siloed within the mobile channel – it is common to the call center, web self-service and all the points of the customer interaction," Keziere told IDN.

He compared this new capability with the current difficulty faced by IT staff trying to tie mobile apps into an enterprise-wide process. "If, for example, you are going to go from the mobile to the call center, IT has to achieve RESTful, concurrent dynamic interactions to the underlying business logic at all cross-channel points," he said, which include the mobile user, the app, the chat session, the call center and perhaps other systems.

Instead of something so complicated, as Pegasystems merges its model-driven approach to Antenna's native and back-office features, this lets IT better support dynamic interactions between all sorts of company assets. "It's an ability for a mobile service bus and [easy integration] will give users backend services on steroids," Keziere said.

Keziere shared one compelling use case: "Now I can plug into enterprise case management, enterprise process management to un-silo my mobile interactions, make them a more seamless and unified part of the whole process, and even use them to improve all sorts of end-to-end processes," he said. "This [Antenna] acquisition means we can offer that kind of capability with zero compromise."