Verizon Revamps IaaS, Cloud Storage To Better Manage, Secure & Meet App SLAs
Verizon is revamping its public cloud-based infrastructure and storage service to better manage, secure and meet SLAs for business-critical apps companies would like to move to the cloud. IDN speaks with Verizon Terremark CTO John Considine about this fall's public beta of Verizon Cloud IaaS and cloud-based object storage service.
by Vance McCarthy
Tags: Amazon, cloud, hypervisor, public cloud, security, SLA, Verizon, VM, expert voice,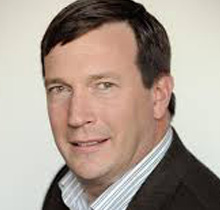 "We took two steps back two years ago to understand the challenges of running enterprise apps and workloads in the cloud. Verizon Cloud is the result."
Verizon is revamping its public cloud-based infrastructure and storage service to better manage, secure and meet SLAs for business-critical apps companies would like to move to the cloud. The Verizon Cloud IaaS and cloud-based object storage service goes into beta this quarter, after more than two years in development.

Verizon Cloud is based on feedback from customers and prospects, and is a "new cloud platform from the bottom up to deliver the attributes [customers] require," added John Stratton, president of Verizon Enterprise Solutions, in a supporting statement.

"We've found that customers are willing to embrace clouds for mission-critical apps, so long as they don't have to sacrifice control or performance. So, this launch is about making the cloud more friendly for enterprise apps," Considine told IDN.

Version Cloud's latest updates are also aimed at renewing competition with Amazon and other public cloud services. "The generic public clouds give you certain sizes for VMs and certain preset access to [other] resources.. Then they make IT fix the issues in their applications," Considine said. "With the Version Cloud, we say the opposite: If you fix it in the cloud [architecture] then IT won't have to change their applications."

Considine said, "We started from scratch, building the core components we felt necessary to achieve that goal." The result is to put control and choice back in the hands of the user, without the need to trade off high-availability, performance or security, he added.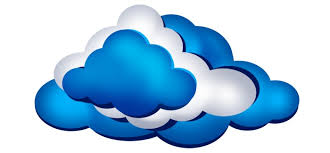 The Verizon Cloud redesign aims to support enterprise-class workloads and SLAs, and allows apps to run on a fully multi-tenant virtual or cloud infrastructure, he added. "The result is we have a cloud solution that can guarantee performance, fast access to storage and other services to meet service levels – no matter what their neighbor is doing."

Under the covers, Verizon Cloud has two main components:

Verizon Cloud Compute. The Verizon Cloud's IaaS platform architecture allows IT to create and deploy flexible virtual machines in just seconds. Users can preset performance for core applications, not simply for individual VMs. In the past, IT had to set configurations using predetermined performance thresholds based on size, a solution that offered little flexibility or control during real-time operation.

Verizon Cloud Storage. This object-based storage service lets users configure storage performance by attaching storage to multiple VMs. Architecturally, Verizon Cloud Storage offers an object-addressable, multi-tenant storage platform designed to overcome latency issues. It is designed to provide safe, durable, reliable and cost-effective storage that's accessible from anywhere on the web.

Inside the Refashioned 'Fabric' of
The Enterprise-Class Verizon Cloud
The latest iteration of the Version Cloud comes after a couple years of user feedback, reengineering and the full integration of technologies from acquisitions of Terremark and CloudSwitch.

"We took two steps back two years ago to understand the fundamental challenges of running heavy duty enterprise apps and workloads in the cloud. So, this is a result of investing in creating new IP to create an entirely new cloud architecture to give the customer the ability to dial-up CPU, networking, storage and performance management," Considine said.

Adding this IP was directed at creating a fundamental new cloud architecture formed from fabric-based computing, he said, "Our new compute chassis, so to speak, is a high bandwidth fabric that connects compute storage and network. By doing that, any VM is only one hop away through the core. In this way, we can let customers manage their application performance more precisely," Considine explained.

The SDN (software-defined networking) architecture also provides this flexibility, allowing IT to set its provisioning needs, rather than make its apps fit into predefined service levels of capacity deployments, he added.

In fact, Verizon found that an SDN fabric approach proved an important key to unlocking the ability to meet customers' various needs for performance, management and security. The ability to align memory, networking, CPU, storage and other factors would let the Verizon Cloud support enterprise apps without the need to rewrite the app when moving to the cloud, Considine explained.

"The size of VMs is getting enormous, and so that means that memory has grown by 100 percent over a few years ago, and the need for storage is also up huge," he said. Beyond the architecture, Considine added that new cloud-era software practices by customers were also driving Verizon's new thinking on cloud. Among the drivers: A new era of web-based apps, growing demand for more analytics, innovative and increasing use of PaaS, and the need for more rapid deployment lifecycle (i.e., continuous integration).

Notably, Verizon's latest cloud improvements are not only about helping IT with capacity management or bursting, he added.

"We work with a lot of cloud clients, and what we found was they weren't so concerned about bursting, but how to get their environment configured and started once they completed their dev/test stage in the cloud," Considine said. "They just wanted to apportion their CPU, set up their networking and just go with apps and they needed to run them."

Bryson Koehler, CIO at The Weather Company, a provider of weather forecasting information, said the changes to the Verizon Cloud represent a "breakthrough" approach, and will help the company in its roadmap to adopt real-time and big data solutions. "A major part of The Weather Company's go-forward strategy is based on the cloud, and we are linking a large part of our technical future to these services from Verizon," he said.

Verizon Cloud Compute and Verizon Cloud Storage are installed in Verizon's cloud data centers in Culpeper, Va., Englewood, Colo., Miami, Santa Clara, Calif., as well as in Amsterdam, London, and Sao Paolo.

The Verizon Cloud beta program, starting this quarter, is available through the Verizon Enterprise Solutions website.

Initially, go-live commercial clients will be served out of the Culpeper data center, with other centers around the globe expected to be added through 2014. By mid-2014, Verizon also plans to support all popular VMs, including VMware, Xen, HyperV and KVM, Considine said.
Your Guide to Building the Connected World