Oracle Explores the 'Next Frontier' for BPM: Mobile Customer Experience
The rush to mobility is also fueling a not-so-quiet revolution in BPM, where companies are looking to improve customer experiences – not just their internal processes. Oracle Corp. is working on best practices and technologies to let firms leverage BPM, SOA and mobile skills for smarter, customer-friendly apps that improve how customers and companies interact. IDN speaks with Oracle's Ajay Khanna.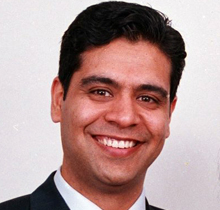 Ajay Khanna
director for BPM
product marketing



"BPM isn't just about internal efficiencies anymore. It provides an intelligent way to interact with valuable customers."
The rush to mobility is also fueling a not-so-quiet revolution in BPM (business process management), where companies are looking to improve customer experiences – not just internal processes.

BPM has long been used to improve the visibility and effectiveness of internal business processes to make employees and operations more efficient and profitable. But today, some leading BPM and SOA providers say BPM should take on a new imperative – to enhance customer experience (CX), and in turn, increase revenues and customer retention rates, Ajay Khanna, Oracle's Director for BPM product marketing, told IDN.

"BPM has the power to improve the point of interaction with the customer, and that's what we're focusing on. The goal is to help companies deliver an improved CX with smarter and more customer-friendly ways to interact with them," he said.

To that end, Oracle is working on best practices and technologies aimed at such a goal, he said. In specific, Khanna said Oracle intends to help companies improve the customer experience by blending together the best of SOA, BPM and mobility skills.

This customer-facing revolution in BPM is spurred by the widespread ways companies are using apps, social media and other mobile technologies to interact with customers, Khanna added.

This new CX for BPM is not just about a sexier customer UI for smartphones or tablets, Khanna insisted. That's why a combination of BPM, SOA integration and mobility hold the keys to CX success.

"With knowledge of how an efficient customer process should work, we can do more than simply provide a smarter UI for the user," he said. "We can also feed data from the customer to a company's backend systems or even [human] help desks so [companies] will have much more insight into the customer's situation, and be able to help them more effectively and quickly."

Khanna shared some compelling business examples. In insurance, for instance, imagine a BPM-optimized mobile app that could automatically dispatch tow trucks or an ambulance in the case of an auto accident. In healthcare, home monitoring devices could send ongoing data on the health of outpatients back to doctors or hospitals.

These examples are not all that far-fetched. In fact, one of today's most popular mobile apps in banking is powered by a combination of CX-centric BPM, mobile and integration to backend systems or data (via SOA, REST, JSON etc.). You use your smartphone to deposit your check into your bank account by just snapping a photo, and you don't have to drive the physical check to the bank.

"This kind of application means BPM has turned your smartphone into a kind of remote ATM," Khanna said. "You can't take money out, of course, but when you deposit and get your balance, that app is going through many bank processes and security policies."

Inside Oracle's Methodologies for using BPM
To Build a Better Mobile Customer Experience
"Though the basics of BPM implementation methodology remain the same, there are a few more considerations while designing the processes that are customer facing and are targeted for a positive customer experience and customer engagement," Khanna told IDN.

Khanna shared some of key elements of Oracle's emerging methodology and reference architecture using BPM to power CX outcomes.

Khanna explained the big picture for BPM for CX this way: "It begins with the customer journey and then identifies all of the pieces required to deliver an exceptional customer experience." He walked IDN through seven key steps to BPM-powered CX success.

1. Understanding the customer journey. Document the customer journey for the complete customer lifecycle, across all channels offered to your customers. Understand how the customer researches the product, how they buy, how they use, how they report an issue, and how they terminate the service.

2. Understand your channels. Make note of all the channels that customers can use to interact with your company, and with a particular process. Pay particular attention because the channels allowed for one process may not be permitted for another. Multichannel or omni-channel processes may let customers initiate processes or respond to process steps using web, email, phone, chat or even social media. Some processes may also have customers coming into physical store locations (contract signing, etc.).

3. Understand the user interaction. Determine the right user interface and form factor for each interaction. Consider the types of devices the users will use, the personalization required, and how dynamic the UI and experience is.

4. Mobile and device support. Mobile technologies are significantly impacting the customer experience, as a channel for customer interaction, and providing context to the business process to provide the right experience to customers. Additionally, there are many other smart devices that may be integrated to the process to enhance the customer experience. Internet-enabled smart meters, home medical monitoring devices, and smart appliances or smart cars can all provide relevant events and data that, when integrated with processes, enhance the customer experience.

5. Manage business services. Once you understand the customer journey, focus on determining the systems and service that will enable that process. (This is not hugely different form basic process design methodology.)

6. Manage information. Manage the information, including process data, business objects and master data. In addition to process data, also look to include insights from the processing of big data and fast data for real-time decision management or predictive analysis. When used in a customer-facing process (Oracle's Real Time Decision and Oracle Event Processing with BPM Suite) it not only makes processes more efficient, but it also helps in making the right decisions for the customers, further improving the customer satisfaction.

7. Manage Content. Content/knowledge management is a vital piece of the customer experience. If it is a self-service process, make sure that the customer has access to the right knowledge to complete the process easily. For processes like loan origination, the process may also need to integrate with document management systems. The right content and knowledge management strategy will impact the effectiveness of the customer experience.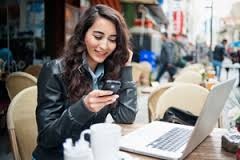 In the near future, Oracle plans to formalize the above methodology and include best practices in its BPM Suite product offering, Khanna told IDN. "Once we show companies the power of insight into the customer that using BPM in new ways can provide, they see whole new ways to realize value from BPM," he said. "They see that BPM isn't just about internal efficiencies anymore. It provides an intelligent way to interact with valuable customers."