Informatica Rolls Out More 'Hybrid IT' Integration with PowerCenter Express, Informatica Cloud
This month, Informatica continues to deliver on its vision for what it calls "hybrid IT" with the GA release of PowerCenter Express and a new update to Informatica Cloud. With these, Informatica aim to offer more companies an affordable and reliable end-to-end integration across cloud and on-premise systems. IDN speaks with Informatica vice president Darren Cunningham.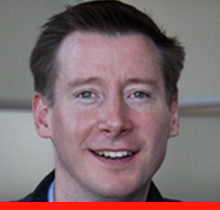 Darren Cunningham
vice president


"Informatica Cloud Summer 2013 continues to expand the breadth and depth of cloud integration for data and processes."
This month, Informatica continues to deliver on its vision for what it calls "hybrid IT" with the GA release of PowerCenter Express and a new update to Informatica Cloud. With these, Informatica aims to offer more companies an affordable and reliable end-to-end integration across cloud and on-premise systems.
With both offerings, Informatica is looking to help IT achieve reliable data integration and data quality for enterprises and they look to leverage their data, applications and workflow processes to embrace SaaS, cloud, mobile and even big data projects, according to Informatica vice president Darren Cunningham.
"Hybrid IT is becoming the new normal. More and more, we're seeing IT looking for better integration and data quality between on-premise and the cloud," Cunningham told IDN.
To that point, PowerCenter Express optimizes Informatica's proven PowerCenter Enterprise integration and data quality capabilities for SMBs and departments, who may lack large IT staffs or have smaller data volumes. Meanwhile, Informatica Cloud's Summer 2013 cloud-based service adds a host of enterprise-caliber features, including SAP connectivity, process integration and master data management (MDM), Cunningham noted.

PowerCenter Express – The just-released PowerCenter Express offers what Informatica called "entry-level data integration and profiling" for smaller-scale or entry-level data volumes and workloads in corporate departments, mid-size and small businesses.
PowerCenter Express was designed to remove a lot of complexity from integration and data quality projects. For instance, it can be downloaded and up and running in under 10 minutes, and avoids the need for complex coding because it uses an intuitive combination of a drag-and-drop interface coupled with pre-configured "cheat sheets" that guide users through integration tasks. PowerCenter Express can also be deployed in Informatica Cloud or Informatica PowerCenter Enterprise.
Other PowerCenter Express features include:
Pre-packaged data integration connectors for commonly used sources, including major relational databases (Oracle, DB2, SQL, Sybase, ODBC, JDBC), semi-structured files from popular business applications (Adobe PDF, Microsoft Word, Excel, PowerPoint) XML files, flat files, web services and even social media data streams (Facebook, Twitter, LinkedIn, etc.)
Simplified administration and configuration-free setup to ease on-going management and contain operational costs.
One analyst noted that PoweCenter Express can broaden the market for integration and data quality solutions to a traditionally underserved sector. "With the recent introduction of PowerCenter Express, departments and SMBs can experience the benefits of Informatica's strengths in data integration and quality management, now at an attractive price point," said Stewart Bond, senior consulting analyst at Info-Tech Research Group, in a statement.

Informatica Cloud Summer 2013 – The latest update to Informatica's cloud-based integration service adds some key mission-critical capabilities also directed at "hybrid IT" support, Cunningham said.
"Informatica Cloud Summer 2013 continues to expand the breadth and depth of cloud integration for data and processes, he added. Notable updates to Informatica Cloud are a rich, native SAP connector; new support for cloud-based process integration; and enhancements to its cloud data quality and MDM (master data management) capabilities.
The new SAP connector, which opens up a new level of integration options between SAP and on-demand SaaS apps, offers more than access via BAPI or REST API, Cunningham noted.
"Informatica used all available SAP standards, and so we can support SAP's critical technologies, such as ECC 6.0 and HANA," he told IDN. That attention to detail means the Informatica cloud connector for SAP supports native SAP table read/write capabilities in the cloud. This lets users extract data from SAP ERP Central Component implementations, as well as underlying databases and files. In the end-to-end theme, it will also enable firms to integrate SAP with other on-premise or SaaS cloud-based apps.
Technically, the Informatica Cloud SAP connector will help IT and business:
Leverage new SAP Table Reader and Writer connectivity to extract data from SAP Transparent, Cluster and Pooled tables, from SAP Views, or load data into custom transparent tables using Insert, Update and Delete functionality.
Access connectivity to the SAP HANA in-memory platform via ODBC for high performance analytics.
Offer pre-mapped Informatica Cloud integration templates optimized for SAP. These templates now support SAP IDoc Reader and Writer as both source and target. They also support SAP BAPI transformations.
Ready access to metadata to improve access and visibility for non-technical users, who would prefer to use business descriptions rather than technical names.
While the Informatica Cloud SAP connector was not a joint technical collaboration between Informatica and SAP, Cunningham suggested it is a sign of possible growing cooperation between the two companies. "We're definitely seeing SAP wants to connect to the rest of the [non-SAP] world and they can use Informatica for that," he said.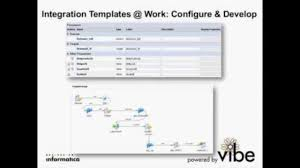 As for end-to-end process integration, Informatica Cloud Summer 2013 adds Cloud Extend technologies (acquired with the deal to purchase Active Endpoints). These new capabilities support end-to-end workflows across on-premise and cloud systems, and vis-a-versa, Cunningham said.
Notably, Informatica Cloud Extend is designed to allow non-technical users to create and publish "guides" that automatically run a series of integration tasks to support how business users work with Salesforce – and integrate Salesforce data with calendars, publish views to mobile devices and more. The Informatica Cloud Extend guides can incorporate automated steps that run Informatica Cloud integration tasks and automatically synchronize Salesforce data with other data and applications that enterprises use, whether on-premise or in the cloud.
"So, one major focus here is to use integration and guides to gives sales people using Salesforce smarter workflow so they can more quickly close a deal, book an order or set up a meeting from the web or their mobile device and still have all their different data sources updated," Cunningham added. Informatica Cloud Summer 2013 also offers a beta release of a new downloadable mobile app.
On the data quality and MDM front, Informatica Cloud MDM for Salesforce.com helps users better visualize their data by adding support for multi-type/multi-source/multi-dimensional hierarchies. This enables Salesforce customers to better collaborate on key customer interactions, manage complex territories, and leverage existing hierarchies to uncover new or cross-sell/upsell opportunities. Informatica also updated its Cloud Contact Validation Service (CVS) to provide address validations in real-time and at point-of-entry.
Vibe VDM Drives PowerCenter, PowerCenter Express and Informatica Cloud
In further support of Informatica's end-to-end assurance for "hybrid IT" integration, both PowerCenter Express and Informatica Cloud run on Informatica's Vibe virtual data machine (VDM) technology, Cunningham said.
The Vibe VDM provides adopters a "map once; run anywhere" approach to handling integration for data, applications and processes and removes headaches and expense from integration projects, he added. This means Vibe VDM lets users create data-integration mappings once, and then run them across multiple platforms. Vibe lets IT reuse mapping logic between two data objects (no matter where they reside), without having to re-write it in each integration tool.
Under the covers, the Vibe VDM separates the data integration instructions, (which map out the business logic for handling data), from the underlying execution technology. This means users can simply map their logic once, and without recoding anything, deploy it across multiple environments – on-premise, cloud, Hadoop clusters for big data and other platforms. For flexible "hybrid IT" operations, data can be used for batch or real-time applications, Cunningham added.

Informatica PowerCenter Express is available now from the Informatica Marketplace. A 30-day free trial for Informatica Cloud Summer 2013 is also available from the company's website.