CA Technologies Completes Layer 7 Acquisition; Previews API Product Plans
This month, CA Technologies officially completed its acquisition of privately held Layer 7 Technologies, a provider of gateway and API management technologies. IDN talks with Layer 7 co-founder Dimitri Sirota about how the deal will impact solutions for the API economy.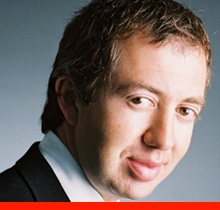 Dimitri Sirota
vice president, security



"Our goal is to couple API publishing with a complete API lifecycle management and governance solution."
This month, CA Technologies officially completed its acquisition of privately held Layer 7 Technologies, a provider of gateway and API management technologies. The technologies will combine to bring customers end-to-end solutions for API Management, as well as improve speed and accuracy to the publishing of APIs.

"Bringing Layer 7 together with CA's portfolio of application delivery and management technologies will mean customers can expect to see new and better ways to more quickly publish, manage and secure APIs," Layer 7 co-founder Dimitri Sirota told IDN. Sirota is now CA's vice president, security.

Sirota and other CA executives see a rapidly exploding market demand for APIs, as the APIs are opening a new frontier for integration devs and as API architecture begins to redefine enterprise integration beyond the DMZ.

In fact, CA's general manager for security, Mike Denning, noted that thousands of businesses and consumers use APIs every day, whether they know it or not, to access flight data from mobile devices or to use Google Maps or even make online payments.

"There are billions of API calls a day and that number is going to increase – with the proliferation of smart devices, ranging from vehicles, meters, TVs and other devices, as they start interacting over APIs . . . Without API security and management, thousands of business services are vulnerable to disruption," CA's Denning said in a statement.

The acquisition of Layer 7 will complement security and management technologies, such as CA SiteMinder and CA LISA application delivery suite, officials from both companies said.

The new CA/Layer 7 combination will result in new offerings to enable organizations to:
Expand the network of API developers by offering a convenient API development platform that provides all the tools necessary to discover, publish and test APIs
Govern API activity in order to enforce SLAs, improve operational performance and monetize big data transactions
Secure the externalized API business through authentication, authorization, auditing and threat protection.

This focus on streamlining and improving the API lifecycle reflects a growing importance among developers to the success of API initiatives, Sirota said.

"It's becoming clear that for APIs, developers are a critical channel because they will help add value and promote APIs. So, working with other CA technologies, we will really let companies cater to their [API] developer communities, who will be the key to API success," he told IDN.

Nowhere is this focus on devs more visible than in Layer 7's attention to its API portal offerings.

"The API portal plays an absolutely vital role, because B2B partners and developers are an absolutely essential part of the API ecosystem," Sirota said. "We designed our portal to be the primary interface to the assets, and an important design-time feature that quickly lets devs access a centralized directory and see documentation and metadata for what this API can do."

Layer 7's portal approach also lets devs play around with it in the sandbox and libraries to embed call outs, he added.

Further portal improvements are on the roadmap for this year and next, including smarter search, enriched metadata and features to speed the time it takes to move APIs from test to deployment, Sirota said.

Notably, Layer 7's portal can also run in the cloud or from an on-premise enterprise data center. "Many F500 companies want to offer an API [program], but they don't want to put their internal APIs into the cloud. Our portal can be run in their [on-premise] data center. We give companies the option to run their portal from the safety of their own [environment]," he added.

Beyond the promising upside for API-focused developers, the CA/Layer 7 deal will also impact business-crucial integration projects that drive cloud, mobile and remote device/Internet-of-Things projects, he added.

Layer 7 will complement CA's current Identity and Access Management suite, including CA SiteMinder and the CA LISA application delivery suite. Plans are also in place to speed service delivery and increase profitability by externalizing and monetizing existing application assets via secure APIs, Sirota added.

"The addition of Layer 7 and the synergy across our identity and access management and data protection technologies helps protect our customers' sensitive and proprietary data so they can take advantage of these new forms of online business," and will let customers more quickly and confidently deliver cloud, mobile and next-gen composite app solutions, CA's Denning added.