Latest BonitaSoft BPM Update Builds on Success of 'Open Source' Democratized Vision
Open source BPM provider BonitaSoft is shipping an update to its Bonita Open Solution business process lifecycle capabilities that let companies design, integrate, run and manage processes. IDN speaks with BonitaSoft vice president Mac McConnell.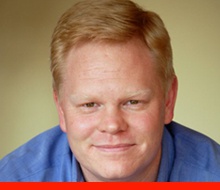 Mac McConnell
vice president, marketing


"The last two years helped validate our vision to democratize BPM."
Open source BPM provider BonitaSoft is shipping an update to its Bonita Open Solution that offers enhanced clustering to deliver more high-performance for end-to-end process automation and integration. The Bonita Open Solution includes full set BPM lifecycle capabilities to design, integrate, run and manage processes.

BonitaSoft's "democratized" approach to BPM brings together three key technologies and value propositions, BonitaSoft vice president of marketing, Mac McConnell, told IDN. They are low-cost (via open source and commercial options), low-hassle drag-and-drop design tools (with automation and BPMN-compliancy), and high-performance, insight and integration (via an interactive portal).

In addition, BonitaSoft takes a rare view of "open source" when it comes to BPM, McConnell added.


Download BonitaSoft 5.10 open source release here
"For many vendors, open source can mean you get a lot of code for free, which is great. But, you'll need a group of IT people to turn that code into a solution for your business users. For us, open source isn't about just the code," McConnell said. "Our goal is that Bonita Open Solution has all the tooling and technology to let users easily model, automate and improve their business processes quickly and easily."


BonitaSoft's lifecycle approach to BPM aims to enable business and technical users to quickly achieve crucial tasks to the set up and launch of BPM projects, including:
design process models and forms
connect these models to various systems
test and simulate processes for effectiveness
launch and run processes (as well as update and refine, where needed)
monitor and manage processes (via a portal with a user-friendly UI.UX)
operate and adjust processes to ensure they meet goals,
KPIs (key performance indicators) and SLA (service levels)

"The last two years helped validate our vision to democratize BPM and bring those techniques and technologies to organization of all sizes," McConnell said.

The components of this BPM solutions-driven approach was a big reason BonitaSoft doubled its customer base last year, he added. In 2012, BonitaSoft signed 260 new customers, bringing its total to 525, McConnell said. Further, the company reported more than two million users downloaded its free open source BPM software by the end of 2012.

BonitaSoft's growth is mainly coming from its ability to tap into two sweet spots in BPM demands for workflow improvement solutions.

"Today, we're seeing [that] a sweet spot for BPM [is] line of business decision-makers who have a problem, and who aren't afraid of technology, but understand how technology can solve it," McConnell told IDN. "Another area where we're having success is with those in IT who are connected to the business and see how cool technology, without a lot of expense, can make their organization perform better."

BonitaSoft CEO Miguel Valdés Faura put it this way, "Businesses are looking for ways to improve operational efficiency at an affordable price."

Inside the BonitaSoft's BPM Solution

BonitaSoft's offering falls into three main areas:

Design Bonita Studio includes a BPMN2 process modeler, more than 100 connectors to tie processes across silos and to other applications and databases, visual "get started" templates and process simulation. It also supports collaborative process modeling, where more than one stakeholder can work together to design and test a process.

"We spent a lot of time on the design of Bonita Studio, to let users get BPM projects off the whiteboard and up and running with as little time and cost as possible. We say skip the Visio and get right into designing a working BPM application," McConnell told IDN.

One of the keys to BonitaSoft's approach is that its tooling uses drag-and-drop to let users take a business app's form-driven approach. While simple, the tools also create work that is BPMN 2.0-compliant. "The point of our approach is simple 'stop using Visio to design process. Design with the end result and functionality already there,'" he said.

Deploy, Connect and Run Once the model and process work is completed, it is then deployed to the Bonita Engine, where processes are connected to key systems and run. Under the covers, this runtime engine also provides multi-tenancy, a transactional engine, and supports easy integration to enterprise systems via pre-built connectors as well as Java and RESTful APIs. This attention to integration is in service to BPM, to make the under-the-hood connection work easier, McConnell said.

"Unlike some companies, we never think of BPM as middleware. To us, BPM is a process about decisions, and helping the humans making the right decisions to move a task forward or make a process more efficient," McConnell said. "That said, we are huge believers in connectivity, which is why out-of-the-box, we have a connector framework, more than 100 connectors to major apps and databases, as well as support for Java and REST APIs," he added.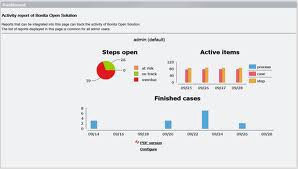 User Experience, Management, Insight BonitaSoft's portal offers users a range of capabilities to promote ease of use and rapid adoption. Among them: collaboration, support for instant communication via social media and a way to allow the delegation of tasks as part of a process flow or case.

A Look at BonitaSoft's
Use Cases, Customers, Partners
Use cases for BonitaSoft mirror those of many larger BPM providers, and include end-to-end process management, case management, task management and document management, McConnell said.

But one bread-and-butter customer use case grabbed our attention – the simple task of putting sales and legal departments on the same page so the company can close business faster.
.
McConnell told the story of one BonitaSoft customer that was having trouble connecting sales to legal for contract review and approval.

"This customer needed a better automated workflow so they could help a sales person working on a deal could get faster contract approvals back from their legal department," he explained. Delays could be two weeks or more and that was delaying contracts or even costing the company business. Notably, these delays were caused not just by a poor process, but also by the fact that the data that put sales and legal on the same page wasn't always transferred between systems, McConnell added.

BonitaSoft was able to take a quick-design, quick-deploy approach to this problem – one that helped design and implement a more effective process, and also delivered faster data sharing between sales and legal teams. Most importantly, BonitaSoft could adapt its process and data sharing to what the client customer had in use. This approach, as it turned out, was a major factor in BonitaSoft getting the business, McConnell said.

"One BPM vendor we were up against [for this business] came in with a very elaborate and expensive plan to do all sorts of integration and application changes. But that customer didn't want to change their stand alone apps for sales or legal," he said. "We designed a process workflow to connect the sales systems to the legal systems without having to break the applications they were using, or build expensive new ones."

BonitaSoft is attracting the attention of partners and system integrators. In fact, the company has more than doubled its partner channel, McConnell said. BonitaSoft now has 90 technology and systems integration partners. New partners include CGI, Ippon Technologies, Interact SPA, MI Technologies, SOA Software Factory, Insight Consulting, Cognus and Konosys.