Eccentex: Survey Finds BYOD Mobile Users Want More Access To Data
In the midst of the rush to enterprise mobility, one revealing survey suggests the key to big mobile ROI is to provide reliable and secure access to more data. IDN talks to Glen Schrank, CEO of Eccentex, the cloud-based case management firm behind the survey.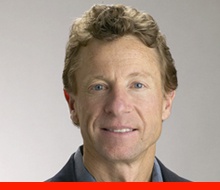 "Companies will hurt their mobile ROI if they don't equip employees with data they need to make decisions."
In the midst of the rush to enterprise mobility, one revealing survey suggests the key to big mobile ROI is to provide reliable and secure access to more data."BYOD success is not just the device, it also needs to include ways to empower workers to get at the data they need, as well as comply with data security or privacy needs, Glen Schrank, CEO of Eccentex Corp., told IDN.

"Companies that start enterprise mobility will hurt their ROI if they don't find ways to equip employees with both tools and data they need to make decisions when mobile," he added.

The survey revealed many companies with enterprise mobility or BYOD programs are failing to offer mobile workers enough access to mission-critical data. Respondents said they want greater transparency and more ability to gather data from various sources so they can make better case management decisions.

Schrank pointed to two big picture survey findings:

More than half (59%) of employees said a mobile smartphone or tablet would improve their productivity. That said, the survey also found access to the right data is just as important as the device itself. The survey found that more than a third (37%) of respondents said "a lack of remote access to data" is one of their biggest challenges,

Other key survey findings:
Use of a tablet and/or smartphone has become "the norm" and increases productivity while at the office or on-the-go. According to the survey, 58.6% of respondents said the use of mobile tools "increases productivity" and 27% of respondents said working remotely makes work "easier."
Working in the cloud has already become the norm for 45% of respondents; and 36% of respondents would prefer that their company adopt cloud technologies.

The survey was done is part to help Eccentex paint a broader picture of the benefits companies can derive from enterprise mobility and BYOD projects.

"Mobility means a lot more than simply giving workers mobile devices. It really means giving them fast access to all the data they need, whenever they need it. So, we see mobility also means giving workers an ability to see and track data, updates and changes 'on the fly,'" Schrank told IDN. "This brings mobile and case management to a new methodology, one that delivers a more dynamic and accurate picture of how workers can resolve cases today."

The Eccentex AppBase platform-as-a-service approach to dynamic case management is designed to help companies offer broader access to critical data while also ensuring governance and security requirements, he said,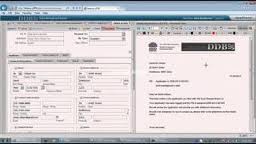 With AppBase, Eccentex is partnering with Capgemini to provide dynamic case management to companies in the energy and utilities sector. Under the partnership, Capgemini will optimize the Eccentex' AppBase PaaS dynamic case management solution to help energy and utility companies capture, manage and resolve complex business problems involving power infrastructure, regulatory requirements, GRC (governance risk and compliance) cases and more.

"It is critical for these energy and utility organizations to be able to handle the increased data flow and turn this data into business intelligence, which involves a tremendous amount of exception processing and risk mitigation," Schrank said in a statement.

"This survey confirms what we've been working towards with our product offerings, that knowledge workers are more effective at their jobs when able to work on-the-go," he added.