Cloud Integration Sees Big Traction, as Dell-Boomi Hits One-Million Integrations Daily
Cloud integration at Dell Boomi has topped a milestone – one million cloud integrations per day. The number reflects use of the company's Atomsphere cloud-based platform to support application, data and process integrations. The news is good for the whole sector. IDN speaks with Dell Boomi's founder and general manager Rick Nucci.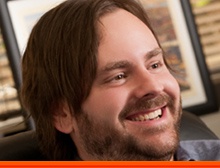 Rick Nucci
founder and general manager

"Cloud integration is truly redefining the enterprise DMZ, and triggering an entire rethink on enterprise architectures."
Cloud integration at Dell Boomi has topped a milestone – one million cloud integrations per day. The number reflects use of the company's Atomsphere cloud-based platform to support application, data and process integrations.

According to Dell Boomi founder and general manager Rick Nucci, topping the magic one-million-mark shows that on-premise-to-SaaS integration is gaining tremendous traction among enterprise IT professional – on two fronts. "We're excited. The numbers reflect good traction for cloud integration. We're seeing many more first time users, and an escalation in use by those already using cloud integration," he told IDN..

Drill into Dell Boomi's metrics, and another bullish picture for cloud integration emerges.
"The volume of data is also growing dramatically, as many integrations represent handling large data files or complex, multi-process workflow integrations. So, overall, we're very excited at the traction we're seeing as we start 2013."

Nucci attributes Dell Boomi's rapid growth to two other key architecture factors in its Atomsphere cloud integration platform:

Native Multi-Tenancy. "We have spent a ton of engineering time and investment dollars on our native multi-tenant architecture. There is no 'virtualization of legacy software powering our approach," he said. "Our Dell Boomi Atmosphere architecture is built right into the application layer of the middleware, which powers Atomsphere's ability to scale to support such high integration activities, and provide all customers SLAs and traceability for their data, application or process integrations."

Nucci told IDN, "We knew early on that a multi-tenancy approach was the only way cloud integration could work and scale. We knew you just couldn't have copies of the integration [layer] in a virtualized environment and provide scale and integrity to customers."

Management & Traceability. Nucci also noted that its important customers have end-to-end integrity of integrations, along with support and visibility into how well Dell Boomi's Atomsphere can deliver on their SLAs across the cloud. On this front, Dell Boomi will make new investments in these areas in 2013, Nucci told IDN.

"Our Atoms [the core components that power Atmosphere integration] are running all over the world to deliver runtime integrations," he said. "They also have the capability to gather data and report back to our manage applications on all these integration, and adding even more intelligence will be a big focus for us this year." The company will continue to invest in Trust.boomi.com, which provides customers a comprehensive view of Dell Boomi application integrations processed daily, as well as insights into overall system health.

But cloud integration is doing more than just helping companies adopt more and more SaaS applications, Nucci added.

"Traditional integration architectures based on hub-and-spoke models are no longer relevant and forcing all integration of the spokes or application traffic through one central hub simply won't work anymore," said Nucci. "In short, we're witnessing the end of middleware as we know it."

Because of cloud integration solutions such as Dell Boomi, which is based entirely in the cloud itself, the walls IT traditionally saw between what's appropriate or safe to do on-premise and what needs to be done off-premise are blurring.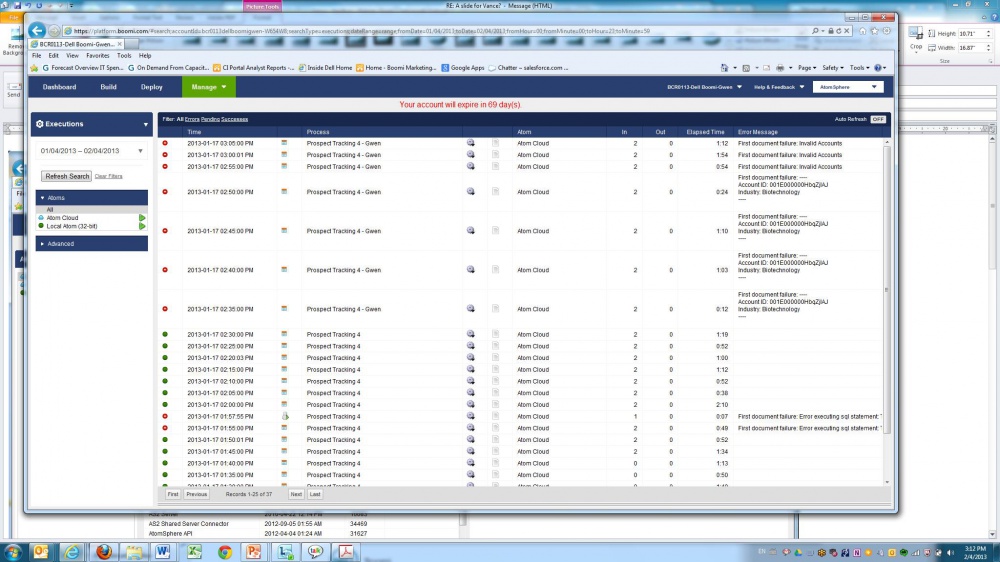 "Cloud integration is truly redefining the enterprise DMZ, and triggering an entire rethink on the best ways to implement enterprise architectures," Nucci told IDN. "Today, there isn't just one DMZ or one security focal point. Enterprises are looking for end-to-end transactional [visibility], security and methods to assure service levels. Today, cloud has the opportunity to foster a best-of-breed strategy, enforced with powerful integration and traceability.," he said.

"CIOs are mandating that IT organizations include cloud in their IT strategy," Nucci added. A few years ago, Dell Boomi tracked that almost three-quarters (72%) of application integration processes were done on-premise, while 28% were done in the cloud. Now, integration is much more of a shared load, up to 58% done on-premise and up to 42% in the cloud, according to Dell Boomi stats for 2012.

Not surprisingly, this huge spike in cloud adoption along with the long-range promise for even bigger growth spurts is attracting the attention of leading system integrators and professionals services firms.

On that front, Dell Boomi is partnering with WiPro Technologies on services and best practices to enable a "cloud-first" strategy for its expanding IT needs. A "cloud-first" strategy can accelerate a company's on-demand agility and ability to painlessly scale operations, Nucci said.

"WiPro is making an investment to create their cloud integration practice, and we're very happy to be a key solution for them," Nucci added.

Through this partnership, Wipro's business Integration practice will work with Dell Boomi to deliver solutions and best practices to help enterprises quickly adopt cloud-based technologies and applications, WiPro's senior vice president, Bhanumurthy B. M. said in a statement.

IDC's Robert Mahowald, research vice president, SaaS and cloud services, added, "Enterprises are looking for an affordable and fast on-ramp to cloud computing that will drive IT efficiency, connect their existing on-premise applications and data assets to those in the cloud, all while lowering capital expenditures. Through this partnership Dell Boomi and Wipro will bring these capabilities to Wipro's global customers to optimize their investments in IT integration, management and services and help ensure their success as they incorporate cloud in their IT strategies."

Dell-Boomi's focus on cloud integration solutions will remain strong, even as plans continue to take the parent company private, "As Dell enters this exciting new chapter, our commitment to customers does not waiver. As a private enterprise, Dell will continue to execute our strategy of delivering best-in-class solutions," Dell spokesperson Jess Blackburn told IDN in a written statement.