Red Hat: Cloud, Mobile, Will Fuel 'Innovation-Ready' Middleware in 2013
In 2013, cloud, mobile and big data will continue to drive the need for innovation – and right in the middle of these projects will be, well, middleware. So says, Craig Muzilla, vice president of Red Hat's Middleware Business Unit. IDN speaks with Muzilla about what's on his integration watch list for this year.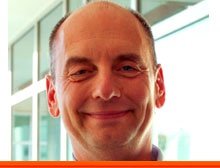 Craig Muzilla
vice president,
middleware business unit


"The marketplace is evolving to a fabric-like application [integration] platform, where enterprises will be able to incorporate services automatically, and applications deploy and scale automatically."
In 2013, cloud, mobile and big data will continue to drive the need for innovation.
A new wave of intelligent and dynamic integration middleware will be core to delivering the best ROI for these projects, according to Craig Muzilla, vice president of Red Hat's Middleware Business Unit.
IDN catches up with Muzilla for an in-depth interview about what he sees as this year's top integration trends.
For the past two years, Red Hat has been working on its vision for an Intelligent Integrated Enterprise (IIE), which is powered by integration and middleware that is smarter, adaptable and more dynamic, he said. "This [vision] relates to concepts like CEP [complex event processing] and BPA [business process automation], where things happen much more dynamically. Things happen according to policy. Things scale out in a more automated fashion based on load and policy factors, and so on," Muzilla added.
To further power IIE, middleware in 2013 will also get smarter about end-to-end business activity. "We also see BRMS [business rules management] driving more of these processes. It's a matter of being able to respond to business events faster," Muzilla said.
So, architecturally, what does this smarter more dynamic middleware look like? "
"The marketplace is evolving toward a more fabric-like application platform, where enterprises will be able to incorporate services automatically and on demand, and applications will deploy and scale out automatically, driven by policies or rules that are established," Muzilla said.
"We believe technologies like messaging, rules, BPM, and integration technologies like lightweight ESBs are going to characterize this forward progress," he said. "These will be the characteristics a much more flexible, more dynamic, and more policy-driven middleware," he added.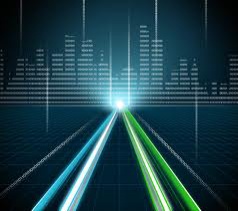 This shift in middleware, according to Muzilla, will have special implications for cloud and mobile projects.
Clouds will 'redefine governance" and middleware will be more help
"Organizations need to shift their ways of thinking about governance models," Muzilla said in a recent blog post. IDN drilled down on this idea with him.
In the cloud world, "developers have much more responsibility and power than they did in the on-premises world," Muzilla said. "There was always a development process, and then an application went into operations, and operations took it into production. Today, we have the idea of DevOps, which is designed to empower the developer to not only work in the development phase, but then take the finished application into production and even manage it there."
This new way of designing and working, Muzilla said, "redefines governance" because companies will need to think about what kind of responsibility and authority they give to staff members that may have not had those roles before.
Ultimately, I think there will be a lot more flexibility, productivity and freedom, but companies will need to rethink their governance model to avoid running into problems," he added.
Public clouds – "In the context of public clouds, I think it's assumed that IT operations is not involved. Developers are going into a public PaaS, doing everything they need to provision and develop their applications, and then deploying them for actual use – all without needing operations to be involved," Muzilla told IDN.
Private PaaS – "The trend will continue around the idea that abstraction and platform-as-a-service will further empower the developer and eliminate the need for extensive provisioning and control.
Roles for Devs – I think the idea of DevOps will continue with private clouds as well as public clouds; however, developers will be much more empowered to manage the deployment and operational aspects of their applications. The developer will be able to 'self service' and take an Ops role – I think they'll want to do it and they'll be asked to do that – but IT Ops will become much more strategic in setting the policies of what that developer is now able to.
Role for IT Ops – In the new cloud governance model, roles for these professionals will change, Muzilla added. "They're the ones that set the boundaries and the policy for what the developer can do. How many resources can the developer consume for his or her application? When is it appropriate for the developer to set particular policies? What type of security policies will they have in place? Setting these types of boundaries will be a key part of this role," he told IDN.
Mobile middleware will be optimized for BYOD, management and tying front end apps with backend services.
For Muzilla, in 2013, despite a move to 100% native mobile apps, another flavor of enterprise-class mobile app will come with integration, security and policy compliance all included.
"We'll see a huge movement in iPhone or Android development, even natively. But requiring back-end services such as security, transactions, enterprise integration, and persistence," Muzilla posted in his blog. This holistic approach will trigger changes in how IT thinks about mobile-optimized middleware, he added.
"Mobile is such a driving force in and of itself that you're going to see a lot of vendors either offer mobile-specific solutions or add mobile-specific solutions to their systems management approach," Muzilla told IDN.
"Some of the traditional [system management] vendors may treat mobile management as an extension to systems management. But the larger trend I see isn't to try and wrap it into some larger back-end systems management capability," he said. "I think mobile will become a little more nuanced than the traditional model, where mobile device management serves as a tool for managing mobile applications.
"What we see evolving – the nuance – is the trend toward mobile application management, where the company doesn't take control of the entire device, but rather ensures that the applications are available, updated and secure, and that company information is protected. I see a lot of mobile-specific application management capabilities forming in the marketplace that will be offered by both start-ups and more traditional companies themselves," Muzilla added.

He put this trend to mobile-optimized middleware and management into the context of those in enterprise IT trying to support mobile users.
"What most companies are experiencing is that there is a heterogeneous use of mobile phones. These devices are not necessarily being issued by the company. People are using their own personal phones, so a heavy-handed approach like device management may not be appropriate," Muzilla told IDN.
The implication is that enterprise IT will use its middleware to reliably support, secure and govern any type of business application or connection, Muzilla noted.
"Employees, customers and partners that are using mobile devices can still participate in the network and in the application. The role that the company will play is to manage the mobile application to the extent that it controls its intellectual property and applications without having to completely wipe a phone or tablet. It's really more about application management than device management," he said.
With all these grand trends, Muzilla is confident open source and open source communities will play a big role. "Small pieces of innovation are happening every day in communities at the developer level," he told IDN. Doubtless, Red Hat's corporate support alongside these thousands, if not tens of thousands, of open source developers will have their impact.