IBM To Launch Software, Services To Accelerate Enterprise Mobile SDLC
In 2013, IBM expects to offer a range of new software and services to help enterprise IT achieve a more efficient and complete mobile SDLC for faster, smarter mobile apps that are easier to manage and secure. To review Big Blue's latest mobile offerings -- and preview what's next -- IDN speaks with IBM's mobile enterprise vice president Phil Buckellew.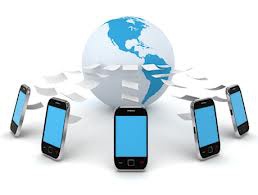 In 2013, IBM intends to help enterprise IT accelerate and intensify their mobile apps strategies. To promote a more efficient and complete mobile SDLC, IBM is shipping software and services to help devs build faster, smarter apps, as well as manage and secure their apps, data and devices.

"This move to mobile is not just a one or two year thing," IBM's mobile enterprise vice president, Phil Buckellew, told IDN. "This is a huge transition."

BYOD (bring your own device) and consumer-facing mobile apps are both driving this new thinking about optimizing SDLCs for mobile projects, Buckellew added. "IT is looking for ways to improve how they build, test and connect mobile apps, as well as manage and secure them," he told IDN. "A more unified lifecycle or platform will let them speed up their mobile releases and help them deliver apps that are secure and easy to use."

Statistics bear out the on-going explosion in IT mobile investments. One study from McKinsey & Co. predicts spending on mobile could reach $130 billion by 2015.

"Enterprises are looking for a whole range of capabilities to extract great value across the whole mobile application lifecycle," Buckellew said, including design tools, user experience, management, security and ways to integrate mobile apps with existing data, business processes and other valuable enterprise resources.

"IBM is taking a comprehensive view at improving all of these parts, and integrating these components to speed delivery of apps, make them more useful and simplify management and security," Buckellew said. "The push to get to mobile as fast as possible is starting to cause fragmentation between mobile environments and traditional enterprise environments. We're adding features to bring the two back together."

In specific, IBM plans to rev offerings for designing and building apps, managing and securing apps, data and content, as well as implementing needed integrations to connect mobile users with valuable enterprise and cloud resources.
"Enterprises are looking for a whole range of capabilities to extract great value across the whole mobile application lifecycle."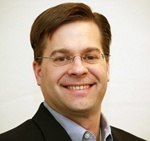 Phil Buckellew
mobile enterprise vice president
IBM


Buckellew shared this IBM mobile rundown:

Design Time. IBM's Worklight mobile application platform offers support for however devs want to design and build their mobile apps – native, web and hybrid apps. Also, there's better support to help mobile users access resources when they lose their connections or are offline. "Devices need better offline capabilities, so we've improved that and made it easier to implement for large data sets and better synch between mobile users and these data sets," Buckellew said.

To enable collaborative development, IBM is also taking technology and the principals it's learned from its Rational team development, including integrating common source code control and test ware with Worklight.

Testing. Mobile testing needs to be fast and accurate. "Iteration is moving very fast, and mobile apps need to get revved more frequently," Buckellew said, To improve mobile apps testing, IBM wants to provide devs and testers more feedback, more quickly, he added.

So, devs can set up projects to leverage team development and look for issues across multiple platforms as well as leverage common code. They also have access to an enterprise app store that will help automate and manage versioning. "The whole idea is to automate builds where possible, and deploy those to the testers, and then provide feedback back up the cycle as quickly as possible," Buckellew said.

User Experience (UX). IBM is also targeting user experience in this testing. "A good mobile app also needs to keep track of client or end user experience. We want the developer to know if their users are pressing the right buttons, and if not what is keeping them for doing that," Buckellew said. IBM's Tealeaf CX Mobile will let devs gather these stats on end user behavior,."Tealeaf lets companies instrument their apps to get analytics and user experience, and then play back the client experience," he added. :So, a faster, better mobile lifecycle has to include having a high level of analytics to understand the user experience. So we're adding instrumentation for Tealeaf monitoring as part of Worklight."

Backend Integration. "More and more, mobile apps, especially for enterprise workers, will require fast integration to provide users access backend data and other enterprise services," Buckellew told IDN. To meet this need, IBM WebSphere Message Broker has new adapters for Worklight that allow mobile apps to safely and easily access backend data, business processes and SOA services. Further, IBM plans to optimize its Cast Iron cloud integration offering for mobile access to SaaS and cloud resources.

Unified Management. IBM's latest Endpoint manager features support BYOD with techniques to simplify management, and even let users manage their own devices. They support Apple (including iOS 6), Android, Microsoft Windows operating system (including Windows 8) and Blackberry devices.

Further, when a dev creates a mobile app in IBM Worklight and deploys it with IBM Endpoint Manager, IT can manage mobile devices, desktops, laptops in a single pane of glass, Buckellew said. This allows IT to extend capability to mobile devices and self-service for IT. It also allows for better anytime, anywhere policy compliance, so users and managers stay on top of sensitive compliance rules, such as HIPPA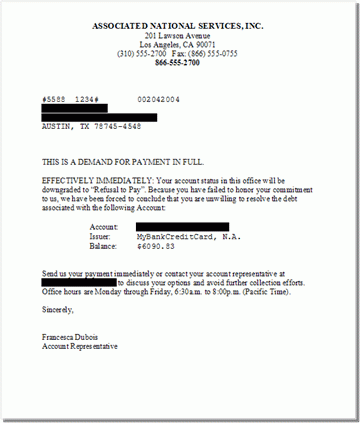 Security. "Mobile security needs to get smarter, to the point we can help IT control who gets to see what types of content, or even when they can view it," Buckellew said. "We're working to address the need for context-based security in a multitude of ways. We can't do enough of it."
In one example IBM's Security Access Manager for Cloud and Mobile extends user access protection to mobile and cloud environments using federated SSO, user authentication, and risk scoring.

IBM's Security Access Manager for Cloud and Mobile also offers context-based security to prevent sensitive data or content being seen by unauthorized users or over insecure mobile environments. "Our 'dynamic data masking,' can redact sensitive information in real-time, so we offer users a 'safe' version of a document. This means fields that should not be seen by the logged-in user are completely hidden or masked from non-authorized users," he said. Data masking can also restrict access by geo-location (using GPS), time of day, or even display just partial elements of sensitive data (such as a Social Security number), he added.