SnapLogic Predicts Salesforce.com Will Adopt MDM in 2013, Other SaaS-MDMs May Follow
As CIOs and business users embrace Salesforce and other cloud-based SaaS apps, enterprises are now looking for new ways to manage their master data. One cloud integration provider, SnapLogic, says this will lead Salesforce.com – and perhaps other leading SaaS firms – to add master data management (MDM) capabilities. IDN speaks with SnapLogic's Zeb Mahmood.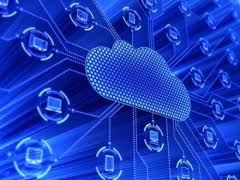 Cloud integration provider SnapLogic says master data management (MDM) for cloud-based SaaS apps will gain traction in 2013. In fact, Zeb Mahmood, SnapLogic's head of product management and strategy, says he sees signed that Salesforce.com will offer customers cloud-optimized MDM.

"The objective will be to get data into Salesforce.com's MDM-aaS, no matter where it originated from," Mahmood predicted. "If MDM-aaS is built over [the] Force.com platform, that would be the icing on the cake," Mahmood said. "We strongly believe that MDM has a lot of value, and we see a lot of bullishness for MDM from customers, as they are using their Salesforce data as a key for many other applications."

Mahmood added this note about what he sees as a tightening converges between Salesforce, and MDM. . "MDM's objective is to provide the most accurate and current data to the enterprise. CRM [and other customer data systems] typically get frequent updates," Mahmood said. "So CRMs are great sources of data for MDM systems. It would be ideal for an MDM offering to use [Salesforce.com] CRM as the seed data."

Mahmood noted signs that he said point to Salesforce.com's adoption of MDM.
"The objective will be to get data into Salesforce.com's MDM-aaS, no matter where it originated from."


Zeb Mahmood
head of product management and strategy
SnapLogic
As more CIOs and business users embrace more cloud and SaaS apps, enterprises are moving business critical data on-premise to cloud and back again. Some users are even using Salesforce.com as their main data master store, Mahmood said.

With more business-critical data moving in and out of the cloud, CIOs are looking for more reliable ways to manage integrations with SaaS apps. Some managers even want consoles and dashboards that give them views into that data, he added.

Today's cloud-based SaaS applications, especially Salesforce.com, are poised to change the MDM sector, Mahmood said. "Salesforce offers a pre-built data model that works for most of the organizations . . . [Users] can pretty much start using Salesforce.com as soon as they sign up," he noted. But there's one snag. As easy as it is to sign up for Salesforce, putting MDM in place "can require months of preparation work to build out the data model before end users can use it," he added.

Mahmood even predicts some specific MDM features that Salesforce may deploy:
Simple data models and technologies to read, write and update data and handle all API calls
Ways to view, manage and secure integrations, including dashboards
Extensible adoption that grow as companies need more integrations and/or data
Pricing that is affordable to even small and mid-size companies

MDM does take a long time to implement, so a prebuilt MDM data model approach from Salesforce.com could get the enterprise up and running faster. [So], Salesforce will start with a CDI-style MDM offering. It might even step into the PIM-style MDM space at a later stage," he said. "However, if Salesforce claims to have a single offering that can do both CDI and PIM, approach it with caution, it may be too good to be true."

Salesforce's MDM "will likely provide a prebuilt data model that will get most organizations going as soon as they sign up. It will also provide prebuilt integration and sync capabilities with Salesforce's flagship CRM offering," he said. Salesforce might even provide customers some popular prebuilt integrations (between MDM-aaS and on-premise CRMs).

Mahmood puts the cloud MDM transition into historical perspective. Traditionally, he said, MDM has been good at two types of data management – customer data integration, which tracks customer or partner account information or product information data, which tracks products with SKUs, pricing, specs and so forth. "Both the CDI and PIM style of MDM are over 10 years old . . . To date, most MDM offerings either excel as CDI or as PIM. Very few can excel at both, contrary to vendors' claims," Mahmood said.

MDM will not overcome this limitation in 2013, he added.