DocuSign Updates eSignature Transaction Management Platform for Mobile, SAML 2.0
DocuSign has released an update to its eSignature transaction management platform. The eSignature Fall '12 Release sports new enterprise functionality and upgrades to its DocuSign Ink mobile app for tablets and smartphones. Notably, the latest release also adds SAML 2.0 support.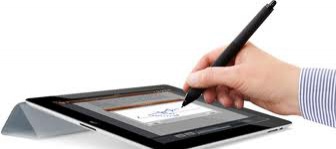 DocuSign has released an update to its eSignature transaction management platform. The eSignature Fall '12 Release sports new enterprise functionality and upgrades to its DocuSign Ink mobile app for tablets and smartphones.
With DocuSign customers can collect information securely, automate workflows, and sign anything, anywhere, anytime so they can cut costs, save time and improve customer service, according to Keith Krach, DocuSign chairman and CEO.
"As the eSignature industry has matured, customers and prospects are driving enterprise-wide deployments, more tailored solutions for their industries and roles, and want to DocuSign from any mobile device. Our latest DocuSign release addresses these trends to provide our customers immediate ROI and long-term value," Krach said in a statement.
DocuSign Enterprise Edition is flexible enough to accommodate custom workflow and business processes, as well. The platform allows recipients to play different roles, including approving, negotiating terms or serving as agent in a multi-party transaction. The system also allows companies to set granular control over which documents each recipients can view, and what attachments signers need to provide.
To further support changing ways the enterprises use smartphones and tablets to access document and support BPM, DocuSign has added a more intuitive user interface for mobile users, as well as new integrations with popular cloud storage solutions (Box, DropBox and Google). DocuSign Fall '12 Release also supports in-person signing on any mobile device.
DocuSign Fall '12 Release's other notable features include:
Shared Template Folders. To allow companies to more easily organize multiple document templates across the enterprise with shared folders. The approach gives users access to documents based on user permissions.
Simplified User Management. This feature enables streamlined bulk management of users and permissions means users quickly get up and running on DocuSign.
SAML 2.0 Support. The new support for Security Assertion Markup Language 2.0 offers the latest in web-based authentication and authorization including Single Sign On (SSO).
Greater Accessibility. Adds new screen reader support helps visually impaired signers DocuSign.
DocuSign also enables senders to set the signing language for customers and streamline DocuSign PowerForms to decrease the number of steps needed for signing. The new eSignature format controls let senders specify how signatures look in DocuSigned documents, and senders are given more options to specify which documents signers can see in an envelope, Krach added.
One government customer dealing with myriad document access issues is high on DocuSign's new release.
"Citizens will find it easier to do business with the state because they will be able to sign forms and documents anytime, anywhere and from any web-accessible device," said David McCoy, state controller of North Carolina in a statement. State agencies, local governments, community colleges and universities will all benefit from the tool because it will that will enable them to move to digital processes rather than the time-consuming processes that requires every document and from to be signed with a wet ink signature, he added.
Gartner analyst Gregg Kreizman said the eSignature market is taking off as enterprises and governments continue to look for ways to operate more efficiently and effectively as well as improve customer service.
Other companies that can benefit from the new eSignature features will be in highly regulated industries, Krach noted, including financial services and life sciences. As examples, he pointed out that DocuSign's new email archival capabilities are helping financial services firms accurately archive all the email correspondence between the businesses and their clients, as required by the Securities and Exchange Commission and the Financial Industry Regulatory Authority.
Further, DocuSign's new signing and signer management features can help pharmaceutical and life sciences firms meet FDA regulatory requirements for clinical trials and other research practices affecting how new medicines and treatments are brought to market, Krach added.