Serena Offers 2013 Predictions for SDLC, Operations and Orchestrated IT
Serena Software execs are starting out 2013 with three key predictions for how clouds and self-service trends will change the way architects and devs will approach to IT lifecycles. IDN speaks with Serena Software's senior vice president David Hurwitz.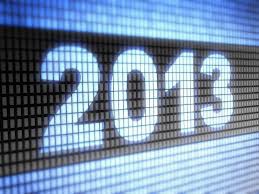 Serena Software execs are starting out 2013 with three key predictions for the way architects and devs approach their IT tasks. The visions take into account how these professionals will get more business benefits out of investments in SDLC (software development lifecycle), hybrid cloud, IT operations and help desks. IDN speaks with Serena's senior vice president David Hurwitz about what's on tap for 2013.

Prediction #1:
Large Enterprises Exploit the Cloud Primarily to Speed Development Cycles

Enterprise IT's use of the cloud will be quite considerable. IT will use a hybrid approach, exploiting the public cloud for testing and staging, but a private cloud or on-premise resources for production delivery, according to Hurwitz. In fact, thanks to hybrid (off-premise and on-premise) architectures, the ability to keep software production instances within private resources will become important because it supports the enterprise need for security and control, he added.

Hurwitz further explained the impact of hybrid architectures on SDLC this way: "The hybrid cloud approach to speeding development cycles differs from traditional SDLC in its embrace of continuous delivery of test versions and in its embrace of the cloud as a testing and staging platform. This requires tools that work together to support both on-premise and off-premise deployment automation that is self-serve triggered by developers. It also requires recognition of the architectural pros and cons of cloud and on-prem environments," Hurwitz told IDN. This approach will become more widespread in 2013, he added.

Prediction #2:
'Help Desks' Evolve from Technical Support to 'Business Desks'

As end-user computing support goes to more self-service models, based on SaaS cloud and BYOD, the traditional tech-oriented "help desk" will also embrace tasks to solve business issues, such as helping resolve customer issues, Hurwitz predicted.

"This new 'business Desk' will handle traditional technical support issues as well as non-traditional role of business support. The business support desk will support customer-facing personnel," he said. "The 'business desk' is less about corporate IT, since it's not about end-user computing support. Rather, the business desk is about providing holistic support for revenue supporting applications, where technical and business issues are comingled."
"In the year ahead we predict a generational shift in IT, from focusing on the siloed functions within IT to focusing on the competitive goals of the business itself"


David Hurwitz
senior vice president
Serena Software


IDN asked Hurwitz how this coming "Business Desk" approach differs from a traditional business-centric customer call center. "There are two options here. One is to have the business desk serve as a level two escalation service to the classic customer support call center. The other is to have the customer support call center elevate its capability to handle the comingled technical/business issues that arise when supporting revenue applications," he said.

Prediction #3:
The Cost of 'Rework' Will Drive a 'Rethink' To Improve IT Processes

IT will explore more business benefits from "agile programming" and will even focus these techniques on ways to remove waste, eliminate rework and accelerate results across the entire SDLC lifecycle, Hurwitz said. "Better software delivery processes will combine in 2013 to help IT deliver software right the first time," Hurwitz said.

To support this view, he pointed out that more and more customers are finding hidden waste in their SDLC approaches. In one example, Hurwitz noted that one large IT shop found that almost one-fifth (17%) of its total work had to be redone. "Rework is waste, which is anathema to 'lean' organizations [as in lean manufacturing]. Rework becomes a thing of the past by embracing clear pull mechanisms to trigger work and by radically shortening release cycles," he said.

Rework can be minimized or avoided using two key techniques – (a) being crystal clear about the requirements and (b) after-action impact for and about each release, he added. Serena's Orchestrated ALM tool has features to support this, including pull-based process automation, transparency in demand management, agile planning and release automation, Hurwtiz said.

Putting It All Together

"In the year ahead we predict the increasing ubiquity of online enterprises will force a generational shift in IT, from focusing on the siloed functions within IT to focusing on the competitive goals of the business itself," Hurwitz said. "As the dust settles, we predict businesses will become more agile and that IT's role will be even more important. In the long run, IT taking on an expanded role in the business will improve overall earnings performance."

Serena orchestrates IT for enterprise organizations across the end-to-end application delivery lifecycle. IT organizations can coordinate disparate processes, multiple tools and globally distributed teams from initial business request, all the way to final production release. Serena helps IT engage more rapidly and accurately with the business, accelerate globally distributed water-scrum-fall development and deliver applications more frequently into production – all while maintaining enterprise visibility and compliance to corporate and regulatory standards.