Hanu Software Launches Free Cloud Application Assessment Online Portal
Still confused about how, when or even whether to run your existing or new application in the cloud? Experts at Hanu Software say they can help in less than 10 minutes, thanks to their new Cloud Application Assessment Portal. The questionnaire-based assessment guide is a free service to help enterprises, SMBs and ISVs get answers on how their project can use public, private or hybrid clouds.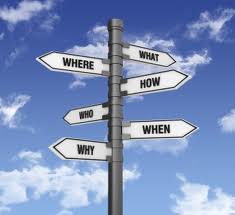 Hanu Software has rolled out the Cloud Application Assessment Portal as a free service to help enterprises, small/medium businesses (SMBs) and independent software vendors (ISVs) determine in 10 minutes or less whether their apps are good fits for the cloud.

The Cloud Application Assessment grew out of Hanu's work with the Microsoft Azure team to develop best practice recommendations for cloud deployment of applications. Hanu is a Microsoft Azure Circle partner.

Hanu's latest online service makes recommendations based on the answers companies provide to a series of 24 diagnostic questions developed through Hanu's work with clients who have successfully adopted cloud, according to Anil Singh, founder and CEO of Hanu Software.

Hanu created the Cloud Application Assessment Portal to make it easier for appdevs to decide which apps to deploy in the cloud, Singh said, adding. "It's the first step in a systematic process. Based on the results from the online assessment, enterprises, SMBs and ISVs can determine their best course of action."
Learn more about Hanu's Cloud Application Assessment
In specific, Hanu's cloud assessment is based on a questionnaire that asks about a company's target applications (new or legacy migration), infrastructure, application data, security and compliance and other aspects Results from the questionnaire are tabulated and companies are presented with a report that includes certain recommendations.

Among the output, companies will receive answers to frequently asked questions about the cloud, including:
Whether or not the application is a good fit for the cloud
Which deployment model – public, private or hybrid – is most appropriate
Should adopters consider an IaaS (infrastructure-as-a-service) or PaaS (platform-as-a-service) approach.

Hanu's questionnaire and assessment is based on many years working with software developers and enterprise IT to determine the most appropriate cloud strategies, Singh added.

"We are pleased that we've been able to fill a void for clients looking for a straightforward way to get started with the cloud. It is a daunting prospect for clients to choose the best path to the cloud because there are so many factors playing into the decision. By applying the lessons we've learned, we hope to make the journey a bit easier for CIOs/CTOs just getting started with cloud deployment," he said.