IBM Builds Out AppDev, Management Portfolios for Mobile IT
This week, IBM continues to build out its lifecycle portfolio to support mobile apps for enterprise and B2C users. To explore the import of Big Blue's just-completed acquisition of Worklight and the beta release of IBM Endpoint Manager for Mobile Devices IDN talks with Bob Sutor, vice president for IBM's WebSphere Foundation's Mobile Platform.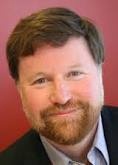 This week, IBM continues to build out a new mobile-focused lifecycle portfolio for enterprise and B2C apps.
To explore the import of Big Blue's just-completed acquisition of Worklight and the beta release of IBM Endpoint Manager for Mobile Devices IDN talks with with Bob Sutor, vice president for IBM's WebSphere Foundation's Mobile Platform.
With these latest mobile announcements, Sutor said IBM continues to complete a set of mobile-optimized tools and capabilities to support mobile apps across their lifecycle -- design, development, test, provision and operate. But the focus goes beyond traditional SDLC, he added. Because mobile apps – whether enterprise or B2C – also often need to communicate with and access legacy resources (database, policy, security, management), the IBM announcements also deliver special mobile-optimized integration, security, compliance and management, Sutor added.
The two latest IBM mobile extensions are:
Worklight – An open platform that speeds up the delivery of mobile apps to multiple devices, and supports secure connections between mobile smartphones and tablets and enterprise systems. Worklight's technologies bring to the world of mobile IT one of Java's most vaunted value propositions – write once, run anywhere. In specific, the Worklight suite of components allow devs to design, build, deploy and integrate mobile apps only once, and run them on multiple mobile OSes.
"Customers wants a broad platform that can support a wide range of mobile [devices and apps], and work with the traditional IT."
Bob Sutor
Vice President
WebSphere Foundation -
Mobile Platform
IBM
IBM Endpoint Manager for Mobile Devices – An extension to Tivoli Endpoint Manager to let corporate users manage and secure the mobile devices these applications are running on. IT admins will also be able to manage mobile devices from the same platform from which they manage traditional enterprise resources (servers, desktops, laptops, etc.). It is based on IBM's BigFix technology, acquired in 2010.
The latest additions show that IBM's strategy is to offer a complete set of capabilities to help enterprises bring mobile devices into their current IT and business infrastructures, as seamlessly as possible, Sutor told IDN. "The best way to think about IBM's view of mobile app is to think of the mobile phone and their applications as extensions to the web, as well as to other legacy [enterprise] systems," he said. "So, you want to make any aspect of a mobile app available to your IT infrastructure."

The Search for a Full Effective Mobile IT Platform
In 2012, one of the biggest questions facing Mobile IT, Sutor said, will be: What does the term "a full enterprise mobile platform" mean?
"This is a bigger question than it may first appear," Sutor told IDN. "Right now, mobile is like a smorgasbord, multiple devices from multiple vendors, multiple UIs, HTML 5, web integration, legacy integration, end-to-end security, etc. So, with all that, we hear customers are not looking to get different solutions for different platforms. They want a real broad platform that can support a wide range of mobile [devices and apps], and when possible, work with the traditional IT they've already got."
In IBM's view, this "full enterprise mobile platform" needs two key capabilities:
I. Build and Connect Mobile Apps: To help clients develop mobile applications and support infrastructures for Apple iOS, Google Android and others, including ways to securely connect to corporate IT systems.
II. BYOD to Manage and Secure Mobile Devices: Rather than require IT to implement a separate infrastructure solely for mobile devices, IBM aims to let IT create a single solution to manage and secure all endpoints – servers, desktops, laptops, smartphones, tablets and other future devices.

This approach, Sutor told IDN, provides key benefits to Mobile IT professionals. It lets IT design mobile apps as standalones or as clients to existing legacy apps -- and use existing enterprise IT resources to deliver security and policy, regardless of the choice. The approach also will make it easier for enterprise IT build, deploy and support mobile apps partners and end customers.
Sutor says SOA experts will have a running start in the race to adopt mobile. "We think people doing good things with SOA will find it much easier for the shift to mobile because they've already done a lot of the work required to seamless access data for the apps," he said.
IBM Worklight Specs and Features
Worklight marries complete and extensible IDE with middleware, apps management and even analytics to create and run native HTML5 or hybrid legacy-mobile integrated apps for smartphones and tablets. Worklight will be integrated into IBM's WebSphere Software business.
"Worklight will become an important piece of IBM's mobility strategy, helping clients dramatically reduce mobile application time to market, cost and complexity," said Marie Wieck, general manager of IBM application and infrastructure middleware, in a statement.
IBM's Worklight key components include:
Worklight Studio – An Eclipse-based IDE to let devs perform coding and integration tasks required for mobile apps. Special plug-ins streamline appdev and speed enterprise connectivity.



Worklight Server – A Java-based, secure server and scalable gateway between apps, external services, and enterprise backend infrastructure. The server secures connectivity for multi-source data extraction, data manipulation, and user authentication.



Worklight Device Runtime Components – SDK offers runtime client APIs for accessing native device functionality. Worklight also uses the PhoneGap framework to bridge web and mobile.



Worklight Console – A web-based UI to monitor and administer Worklight Server, mobile apps, adapters and more.

EndPoint Manager for Mobile Devices Specs and Features
With EndPoint Manager, IBM is introducing the notion of "mobile management," Sutor said. "I don't like the term mobile device management, because managing a mobile environment is much more than the device. I prefer a single term: mobile management," he said. "Management [for mobile] is about how the apps get put onto the phone, how they access data that may not be local and work with other enterprise resources, how they are secured and updated and so much more."
IBM Endpoint Manager for Mobile Devices allows users to:
Safeguard Data – Selectively wipe enterprise data when devices are lost or stolen, as well as reconfigure and enforce passcode policies, encryption, VPN, and more.

Flexibly Manage – Secure and manage employee- and corporate-owned mobile devices using a combination of email-based and agent-based management. Non-intrusive management capabilities allow admins to preserve the native device experience.

Maintain Compliance – Automatically identify non-compliant devices and take action by denying email access or by issuing user notifications until corrective actions are implemented.

Support BYOD; Unify IT infrastructure – Use a single infrastructure to manage and secure all enterprise devices: smartphones, tablets, desktops, laptops and servers. It manages devices using Apple iOS, Google Android, Nokia Symbian, Microsoft Windows Mobile and Windows Phone devices.

Receive/Deliver Real-Time Alerts –To combat threats, it allows admins to quickly remediate, protect, and report on endpoints in real-time, and automates time-intensive tasks across complex networks.
IBM's latest mobility additions come as the mobile IT sector is capturing mindshare of enterprise IT. In fact, according to IBM's recent CIO survey, fully three-quarters of CIOs (75%) said "mobility solutions" will be a top priority for 2012.
A report from IDC found that 2011 was the first year that mobile devices outshipped PCs. A related report predicts the "mobile workforce" worldwide will near 1.2 billion in 2013.