IDN CEO Chat: Kapow Software's John Yapaola on Integration Without APIs.
IDN sits down for a CEO Chat with Kapow Software Chief Executive John Yapaola to explore how Kapow's API-less approach to integration aims to simplify real-time integration between web, cloud and even mobile resources.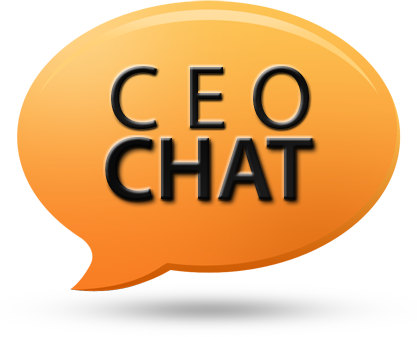 In 2012, real-time integration among web, cloud and even mobile will get simpler and smarter to make it easier for IT to keep pace with changing business needs.
IDN sits down for a CEO Chat with Kapow Software Chief Executive John Yapaola to explore how Kapow's API-less approach to integration cuts complexity and cost for data sharing – and is spurring new waves of integration innovations among adopters.
Kapow Software engineers early on hit onto an insight about APIs that defied popular wisdom. APIs, rather than necessary on-ramps to integrate with outside apps and data, actually can be barriers to low-cost, flexible integration.
Kapow CEO Yapaola put it this way.
"In today's world – where more assets are on the web, in the cloud or going mobile – APIs actually limit and get in the way of easy integration with the data and apps you want," he told IDN.
"Today…where more assets are on the web, in the cloud or going mobile, APIs get in the way of easy integration."














John Yapaola,
CEO, Kapow Software
"Our approach can avoid the need for APIs or programming because our extraction technology simply lets users click through the data they want to obtain right from the website or UI," he said. "This is what makes Kapow Katalyst able to integrate and share data across virtually any web location, whether it has an API or not. That's the key differentiator for us, especially against larger integration competitors."

Beyond saving time and money, Yapaola pointed out another intangible benefit to Kapow's approach. "When you can avoid using an API, you have more options, more data sources and websites you can integrate and share data with," he said. "Because you don't need to have developers to write to an API, or ask your website partner to build you one, integration and data accessibility opens up to many more people and many more resources."
In fact, just getting access to an API to write to can be a huge problem for many integration projects, according to statistics. Today, much less than 1% (a scant 0.003%) of the Internet's more than 132 million public web sites have published APIs, according to a report by programmableweb.com.
"We continually hear from customers that integration is just too complicated or too restrictive," Yapaola told IDN. "They just want easier access to various types of data that would make their applications more valuable to customers and to the business."
"Kapow Software's technologies have let us come in and deliver very efficient integration capabilities for all sorts of solutions for SaaS, cloud, BI, mobile and other specialized application integrations," Yapaola told IDN.
With its ability to avoid coding to APIs, Kapow can also rapidly accelerate the design-prototype-deploy process. "When you build a Kapow Software integration solution, you're already using the real data. Kapow has not just built you a simulated or faux project," Yapaola said. "So, this means, you can quickly QA your integration prototype on the spot, and if you like how it turned out, you can just provision it and off you go."
This capability allows many Kapow customers to accelerate deployments and even reduce the time and staff IT needs to deliver integrations. "In one case, one of our larger customers had originally thought their project would take somewhere near 40-45 developers to make their deadline," he said. "After they saw a Kapow Katalyst demo and worked with the product, they discovered they could do the whole project with only three developers, and that included design, test and provisioning to operations."

Kapow's API-less approach has also helped these projects:
Audi is using Kapow to obtain data to enhance its Google Earth-powered on-board auto navigation system. Rather than simply just tell drivers where the nearest gas stations are, the device will be able to quote real-time gas prices
Commerzbank, Germany's second largest bank, users Kapow to "mobilize" consumer website in much less time than originally estimated, and without a major code rewrite
For Salesforce.com users, Kapow recently demoed an integration they built between Google+ and Salesforce Chatter – even though Google+ has no APIs. Similar Kapow solutions are also available between Salesforce and Microsoft SharePoint.
Pitt-Ohio, a logistics provider, was able to more seamlessly tie together their remote, email, web and on-premise supply chain data and systems. Notably, the customer was able to automate as many as 30 end-to-end discreet operations, even with legacy systems that had no APIs – and eliminate all manual steps.
Inside the Architecture: Under the Covers of Kapow Katalyst
To deliver easier and less costly integration, Kapow doesn't require APIs even if they exist. Instead, Kapow's developed what it calls "application integration engine," which locates and captures outside data and then delivers it to any application and any device.
The integration is accomplished by coupling the web application interface (which also serves as the design tool for selecting the data and defining how it will be integrated) with a runtime server. The combo, known as Kapow Katalyst, automatically extracts, transforms, integrates and migrates data from and to virtually any source (web, enterprise, and cloud, mobile) without APIs or coding, Yapaola said.
Unlike traditional data mapping, Kapow's design time approach uses a visual programming language. Users simply create a workflow for getting to the required data, define or select the data fields (or regions) required and then where the captured data should be placed in the target applications' UI.
Once these "instructions" are recorded, Kapow renders them into an automatic script (or robot). The Kapow server at runtime runs these robots to conduct integrations continually or on schedule. Notably, all this is done without coding, and simply using the front end UI of both the target and source, Yapaola said.
Yapaola emphasizes that Kapow's approach is not conventional data mapping. "This is not data mapping in the common sense of the word, where users need to figure out complex data mappings across various fields and how they're related to each other," he said. "In Katalyst, after some training, you simply click through the data and the data areas from the UI to capture the data you'll want to bring elsewhere."
Kapow's architecture is also well suited to help companies more quickly and cheaply mobile-enable existing web apps.
Rather than rewrite their web-based application for mobile devices, companies let Kapow reuse their existing business logic and web services for mobile interfaces, Yapaola said. This lets companies focus on their mobile UIs, while Kapow can help them automatically set up and conduct the integrations from the new mobile UIs to their already-existing systems and services.
"So, for banking, the bank already knows how to let web-based customers do balance transfers and check balances and so on. With Kapow Katalyst, they don't need to rewrite any of that," Yapaola told IDN. Using this same approach, Kapow is also attracting attention from airlines looking to build mobile apps to let customers change their flights or check status from mobile devices.
Kapow's simple approach, along with the fact that customers can reuse existing services and widen their world of available data to integrate with is attracting interest from all-size firms, including larger enterprises.
For 2012, Kapow intends to focus on many current and emerging opportunities to make integration easier and more widely available, Yapaola told IDN.
"Our customers, as they use Katalyst more and more, are actually showing us how powerful we can be for helping make integration and data sharing easier for all sorts of important business applications," Yapaola said. "We see a lot of opportunity and uptake for companies using SaaS, of course. But beyond that, we also see huge opportunities in simplifying integration in mobile, B2B supply chain, big data and other apps that need to capture lots of data and analytics from multiple sources at a low cost."