Cloud Integration in 2011: Kapow Delivers Automated Suite for Cloud Integration
Kapow Software is delivering a quick and efficient approach to integrating on-premise, remote and cloud applications. Kapow Katalyst also automates business processes, supports mobile apps and can capture web-based data – even from apps users don't control. IDN's Cloud Integration in 2011 series continues with CTO Stefan Andreasen.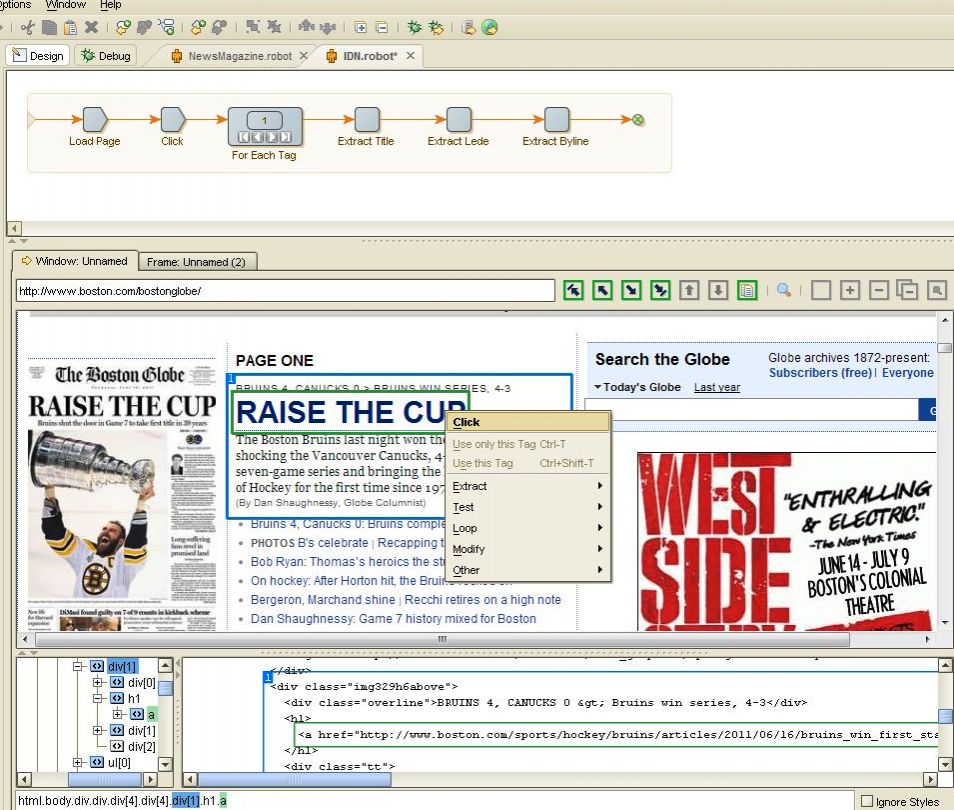 Kapow Software is delivering a quick and efficient approach to integrating on-premise, remote and cloud applications. Kapow Katalyst can also automate business processes, support mobile apps and capture many types of web-based data – even from apps users don't control.

IDN speaks with CTO Stefan Andreasen to learn about Kapow Katalyst's code-free, point-and-click data and application integration capabilities – which work even without access to APIs.

"Traditional integration technology is stretched to the limit," Andreasen told IDN. "Most companies have a mess. They have data silos everywhere; they are adopting SaaS and cloud computing; they have unconnected islands of apps from M&A; and they need data from third party providers and business partners. On top of this they're trying to deliver mobile apps to their employees and customers."

Andreasen and his team created Katalyst to help companies clean up their current "messes" so they can more easily integrate data and applications without encountering the roadblocks that can delay or derail any project.
"The cost and risk of inserting APIs into core business systems is so high that we see pressing business projects being abandoned."

Stefan Andreasen
Kapow Software
CTO & Founder

"Let's say you need to develop an innovative business process – something critical, that really adds value – but one of the apps to be integrated has no API. The cost and risk of inserting APIs into core business systems is so high that we see pressing business projects being abandoned – simply because traditional application integration can't function without APIs," Andreasen told IDN. "That's one of the key problems we solve."

Enter Kapow Katalyst, which lets companies use a smart, simple approach that delivers application integration, process automation, and data synchronization.

Katalyst allows users to access web-based data and browser-based apps – even from sites they don't control. Using a browser-based navigation and capture approach, Katalyst works directly with the application's UI. Data can be extracted and applications can be integrated – and Katalyst can encapsulate anything it does in a RESTful or SOAP API.

Inside Kapow at Work

The Kapow technology supports a wide range of customer use cases, including:
Integrating applications across cloud and on-premise locations in real time, creating automated end-to-end business processes
Automating processes such as assembling data from hundreds of diverse departmental on-premise and cloud-based apps to create corporate-wide reports in a timely basis.
Mobile-enabling legacy applications without re-programming core applications to insert new APIs or service interfaces
These use cases pout into context the wide range of on-premise and cloud integrations Kapow supports.
Application Integration - Pitt Ohio created and automated multiple business processes with Katalyst. In one example, the transportation provider built a complex manual process to manage new shipment requests from key customers like Volvo. Before Katalyst, the company had to re-key incoming emails from Volvo into a Pitt Ohio scheduling system, and then logged in to Volvo's B2B portal to confirm the pick-up date and time. To manage this manual process, users had to print and file various e-mails, reports and screen shots.
Using Katalyst, Pitt Ohio automated the process in less than one day. Now, Katalyst reads the transmittal e-mail from Volvo, schedules the shipment information with the Pitt Ohio application system, and updates the Volvo B2B portal – all within seconds, according to Darren Klaum, Director of the Business Systems Group at PITT OHIO. "Kapow Software handles what our users were doing, automatically, more consistently and more accurately. We're seeing about a 90% to 95% reduction in manual effort from our customer service representatives,.Klaum said in a statement."
Process Automation - In another case, a Fortune 500 financial services firm, uses Katalyst to compute real-time cash position and meet stringent compliance requirements. Katalyst automation securely captures account balances from 300 global financial institutions in seconds, even though only a handful of them offered APIs. The company tracks debt balances, cash flow and net settlements in real time, and uses this knowledge to consolidate funds for investment, generate more revenue, and reduce credit draws. Total time invested to integrate all 300 accounts was three months, or about two hours per account.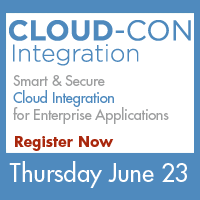 Mobile Enablement - A major German bank used Katalyst to build more than three dozen web services that enabled delivery of its consumer-facing mobile app in three months – not the two years that inserting APIs was expected to take. Each web service accesses the existing consumer website, navigates through multiple pages as needed, filters unwanted data, and returns data in a mobile-optimized format.
Inside the Kapow Katalyst Architecture
The Kapow Katalyst platform consists of several components, which together provide a data extraction approach that requires little more than point-and-click and mapping to locate, access, extract, reformat, and publish apps and data as a service. The key components include a design-time tool (Design Studio), and the Katalyst Management Console for keeping data extraction projects running.
Design Studio - The Design Studio lets user locate and select data for extraction or updating, and specify any transformations that need to take place.

"All the user needs to do is go to any web URL location (web page, PDF, JavaScript, Excel spreadsheet, etc.) and click on the data field they want to use," Andreasen told IDN. It works with structured or unstructured data, and can also access databases, file systems, spreadsheets, APIs, Web services, and all other typical data sources. This allows a wide variety of data access and transformation patterns to be supported, he added.

Once an item has been selected, the Design Studio lets users define and map data fields where the extracted data will be saved, and specify transformations on the saved data. This works both ways – saved data can be entered in any field on a web page, allowing two or more applications to be directly integrated. The tool also creates an automated process flow, what Andreasen calls a "robot" that can be automatically repeated as often as the user needs – or turned into an API.

"The robot's output is a URL that can be used by the application developer, a full REST service created out of the box in one click," Andreasen said. This also allows these "robot" flows to be exposed as a REST or SOAP service with one click, to allow developers to access the encapsulated data or application integration.

Besides accessing websites, Katalyst can also integrate and deliver data in formats such as a SQL database, or back into enterprise or cloud applications via their web front end. It can also access any API that may happen to exist. Kapow Katalyst contains a full JavaScript engine, providing awareness and control over complex web behavior such as AJAX or other dynamic features. "Our built-in JavaScript engine lets us capture that data, and navigate through dynamically-built menus – even through Flash menus," Andreasen added.
Management Console – Kapow's Management Console provides a range of monitoring and visibility features, including managing production server, staging, robot scheduling, server usage, and more. The console manages all robot operations to ensure guaranteed delivery and accuracy, Andreasen said. It also supports integration with standard enterprise monitoring systems and service management using the standard SNMP/JMX protocols.

Overcoming Data Extraction Tradeoffs
Andreasen said Katalyst helps avoid some painful tradeoffs between granularity of data and speed of getting at that data. "Too often, customers could do something quickly but be limited to apps with APIs. Or they could take longer to program integration to get the data and results they really wanted – but that could be expensive and complicated," Andreasen explained, if not infeasible or impossible.

Kapow Katalyst also overcomes some limitations, such as using Perl to do pattern matching or data extraction from dynamic websites, or using integration appliances that rely on pre-built connectors and APIs. Even with an API, you'll still likely need to figure out the transforms you'll need, Andreasen said, adding that with Salesforce.com's latest API document weighing it at 800-plus pages, that can be a huge task. "With Kapow Katalyst, you can access the data you want, create the APIs and web services you need, and do it in a matter of days," he added.