OASIS To Promote Interoperability of SOA Repositories with S-RAMP
Standards consortium OASIS will take on the issue interoperability for SOA repositories, driven by requests from vendors and end users. The new OASIS Technical Committee will work on a standard data sharing between SOA repository products from multiple vendors in cloud and on-premise environments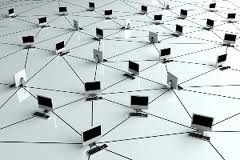 OASIS, the international open standards consortium has garnered support from leading SOA vendors and users to address a critical interoperability issue for SOA repositories. A new OASIS committee will work on a standard for sharing data across SOA repository products from multiple vendors for cloud and on-premise environments

The OASIS SOA Repository Artifact Model and Protocol (S-RAMP) Technical Committee will develop a standard to eliminate the need to build customized access methods for each vendor's SOA repository offerings, according to the chair of the new committee Vincent Brunssen, who is also from IBM.

"A vendor-neutral approach to accessing the data in SOA repositories is essential to giving organizations the flexibility to select the tools that work best for their growing IT infrastructure," Brunssen said in a statement.
Inside S-RAMP for SOA Repository Interoperability
The OASIS S-RAMP specification will be based on contributions by HP, IBM, Software AG, and TIBCO, and will define an SOA repository artifact data model together with bindings that describe the syntax for interacting with an SOA repository.

S-RAMP builds on existing specifications including the SOA Ontology from The Open Group, the Atom Syndication Format Standard, and the Atom Publishing Protocol Standard from IETF. Participation in the S-RAMP Technical Committee is open to all interested parties and the committee's work is archived and accessible to both members and non-members, according to the group officials. OASIS invites public review and comment.

Diaz said the emerging industry standard is key to the future of SOA and to helping customers use data to increase business, Dr. Angel Luis Diaz, IBM's vice president of software standards said in the statement.

"Our clients want the choice and freedom that comes with the ability to access the data in their SOA repositories in multi-vendor environments," Diaz said, adding this is why IBM co-authored the original OASIS specification and is glad that so many other SOA repository vendors have joined the S-RAMP committee.
Clients want the ability to access the data in their SOA repositories in multi-vendor environments.
Dr. Angel Luis Diaz
VP Software Standards
IBM
Red Hat's senior director of engineering Mark Little, Senior Director of Engineering agreed noting that S-RAMP will be "critical to the next step in the development of SOA."