Study: Mainframe IT Gearing Up for Economic Recovery 
Mainframe IT professionals are feeling pretty upbeat about 2010. In fact, nearly half are gearing up to increase mainframe spending this year, according to a survey of worldwide mainframe users released by BMC Software.
Nearly half of mainframe professionals say they plan to boost spending on technologies that can help drive more business value or cut operations expenses for their mainframes, according to a thorough user survey released by BMC Software.
Reading between the lines, BMC's survey also found that many mainframe professionals say that 'now' may be the time to ask the boss for a boost in mainframe-related budgets, especially for spending that improves productivity, unlocks business value or reduces on-going operating expenses. Compared with last year, more mainframe professionals say they believe management is more open to new mainframe investments, the survey found.

Three (3) mainframe-related projects led the pack, among those surveyed.
Application modernization (34%)
Disaster recovery (31%)
Server virtualization (28%);
A copy of BMC Software's Mainframe Survey 2009 State of the Mainframe is available here.

More than 1,500 global mainframe users participated in the BMC survey, now in its fourth consecutive year. More than one-half of companies surveyed have revenues in excess of $1 billion. The survey pool included pre-qualified respondents from across the mainframe industry.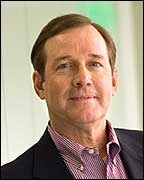 "These results clearly indicate that the mainframe remains a key tool for users and that it will play a big role for the growth they're anticipating when the economy turns around," said Bill Miller, president of Mainframe Service Management at BMC, in a statement. "Hearing directly from…mainframe users gives us great insight into their thoughts and priorities so we can give them the best tools to run their businesses efficiently."

Mainframe Modernization Also Needs Better Management
Notably, BMC's survey also found mainframe modernization is not only about restarting spending. Top ticket items should also balance new value with cost-containment and better management of current mainframe resources.

For instance, the survey also found nearly half of respondents (47%) want to reduce the growth rate of its MIPS investment, even as a whopping 75% of large mainframe shops expect more MIPS on board in 2010. "Large committed users are very focused on MIPS growth reduction," according to the survey. "The cost of a general purpose processor [GPP] and its software could be as high as $7,200 per MIPS, which makes offloading work to a specialty processor that costs only $200 per MIPS the right choice in the current economy."

"BMC is committed to lowering our customers' mainframe costs and delivering on their business services," Miller said, "[and] will continue to introduce more cost-cutting solutions like Capacity Trending Advisor." CTA is BMC's offering to help mainframe professionals Reduce capacity costs associated with over-provisioning, Minimize risk by offering a single, enterprise-wide tool, and Quickly perform multiple planning scenarios before taking action.

One last important take-away from the BMC survey, which will likely increase the value of traditional Java, .NET, integration and SOA professionals:

In 2010 it will become more important than ever that mainframes play well with other systems. In fact, two-thirds (67%) of mainframe respondents told the survey that they have already aligned, or are in the process of aligning, mainframe resources with their distributed environments.