Talend Open Source Big Data Adds Support for Amazon Redshift Data Warehouse as-a Service
Talend is expanding its open source big data integration capabilities to support Amazon's Redshift cloud-based data warehouse service. In March, Talend's design time Open Studio for Big Data tools and runtime Talend Enterprise Big Data and Talend Platform for Big Data will be Redshift ready. IDN speaks with Talend vice president Yves de Montcheuil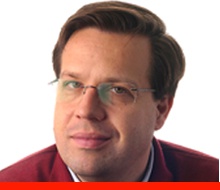 Yves de Montcheuil
vice president


"Talend ensures Redshift receives the same level of enterprise integration and data quality of 'traditional' data warehousing."
Talend is expanding its open source big data integration capabilities to support Amazon's Redshift cloud-based data warehouse service. In March, Talend's design time Open Studio for Big Data tools and runtime Talend Enterprise Big Data and Talend Platform for Big Data will be Redshift ready

"Amazon Redshift's a game changer in data warehousing with a tremendous potential for democratization of this discipline. The value proposition of Redshift is to bring enterprise grade data warehousing technologies at a fraction of the cost of incumbent platforms, and without the overhead and complexity of deploying and managing the platform," Talend's vice president Yves de Montcheuil told IDN.

Amazon Redshift is a fully managed, petabyte-scale, cloud-based data warehouse service powered by Amazon Web Services (AWS). This architecture provides a turnkey cloud-based data warehousing that leverages an easy-to-use SaaS model, which is fully managed with infinite scalability.

Amazon Redshift's approach to provide a cloud-based data warehouse as a service (DWaaS) could mark a new era in big data, analytics and data warehousing, de Montcheuil added.

Talend's new connector to Amazon Redshift will enable enterprise architects, analysts and other users to load, cleanse and extract data to and from Amazon Redshift, and connect a complete range of transactional, operational and analytic data sources – whether in the cloud or on-premise, de Montcheuil said.

Talend's support for Redshift is the latest of 450 prepackaged connectors to relational SQL databases, packaged applications, cloud-based SaaS applications, files, legacy systems, Hadoop clusters, NoSQL databases, and more. Talend treats Redshift as an equal among enterprise-class datastores and warehouses. "Talend ensures that Redshift receives the same level of enterprise integration and data quality that a 'traditional' data warehousing platform would get," de Montcheuil told IDN. .

To support a wide range of use cases, Talend's connectors will support both batch and real-time access to data. "All this data can be joined, aggregated, transformed, cleansed (a very important aspect) before being loaded into Redshift," de Montcheuil said. Another important feature, Talend's Redshift support also delivers key data quality capabilities to let users eliminate inconsistent data, enforce rules and ensure governance and consistent information.

"For end users, Talend also provides an easy-to-use GUI that abstracts the complexity of the big data platforms, allowing users to design big data integration and big data quality processes without having expertise in the underlying languages of big data or in parallel programming," de Montcheuil told IDN. Talend can lend this level of simplicity thanks to the fact that Talend is a code generator that converts this design into optimized native code for the various big data platforms, he added.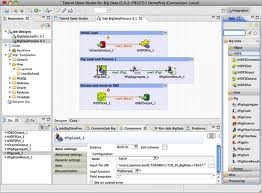 Amazon execs are pleased to have Talend's open source support for Redshift. "Talend provides enterprise-class big data solutions to integrate the new generation of data warehousing platforms with the rest of the information system," said Terry Wise, Head of Worldwide Partner Ecosystem, AWS. "We are pleased to work with Talend to give customers more options to easily and quickly transform, cleanse, and load data into Amazon Redshift."

"Talend is excited to bring its integration technology to Amazon Redshift customers," said Fabrice Bonan, Talend's CTO and co-founder, in a statement. "DWaaS brings an extremely compelling value proposition to the analytics market [and] Amazon Redshift brings the scalability and cost-effectiveness of the cloud to the analytical database market." It also lowers the cost and complexity of such projects, he added.