AirWatch Supports Mobile Device Management for UK's National Health Service
Mobile device management solution provider AirWatch is supporting MDM for more than 100 divisions of the U.K's National Health Service. IDN takes a look at how AirWatch's technologies for enterprise mobility management and BYOD are improving health care across the pond.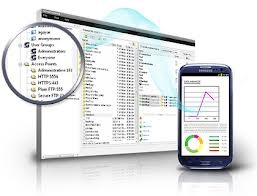 Mobile device management solution provider AirWatch is supporting MDM for more than 100 divisions of the U.K's National Health Service.
NHS selected AirWatch because its enterprise mobility solution offers scalability, security and multi-tenancy and because of its dedicated healthcare team, according to Jill Lanham, Head of IT at the NHS Foundation Trusts' Luton and Dunstable University Hospital. The hospital also is planning to use AirWatch to bring security to its BYOD program, she added.
"At a hospital like the Luton and Dunstable, mobile technology is vital to integrating with the way clinicians are working – at the bedside, in the cubical and on the move," Lanham said in a statement. "Clinical applications are being presented through handheld devices, and we needed to keep the same level of control we have for more traditional devices, such as desktop PCs," she added.
The AirWatch Enterprise Mobility Management solution offers mobile application management, mobile content management, mobile email management and BYOD management. The AirWatch solution enables healthcare providers to:
Ensure patient privacy through mobile security, compliance and maximize data loss prevention
Manage health system, staff and physician mobile devices uniquely based on ownership
Implement a secure way to distribute and access confidential documents

Secure access to organization resources, including email, VPN and Wi-Fi networks

Implement a scalable solution to support a growing mobile deployment

Adopt a flexible platform that supports corporate devices and BYOD programs </LI>
AirWatch lets admins manage smartphones and tablets from Android, Apple, BlackBerry, Mac OS X, Symbian, and Windows in a single console.
Ian Evans, Managing Director, AirWatch UK Ltd, said that almost 65% of its NHS customers are using the company's SaaS cloud-hosted solution to provision and secure their mobile devices as well as to adhere to the security requirements of the NHS. The rest of AirWatch
NHS's customers have installed the solution on-premise, Evans said.
AirWatch's MDM lets organizations quickly manage large-scale deployments of mobile devices, rapidly enroll devices in their enterprise environments, configure and update device settings over-the-air, remotely lock and wipe mobile devices and even enforce security policies and compliance, according to Evans.
One of the key features AirWatch provides healthcare provider Informatics Merseyside is the ability to get the system up and running quickly – in 40 minutes, said Steven Parker, Technical Innovations Lead, Informatics Merseyside, in the statement. Informatics Merseyside provides IM&T services and support to some 28,000 users, 18,000 IT devices and 750,000 patients in and around Liverpool, according to company officials.