Cloud Integration in 2011: David Linthicum Sees Cloud Creating, Uniting IT Silos
As cloud and SOA architectures converge, many enterprise architects and IT operations managers want to know how to ensure end-to-end integrity of data and applications. IDN talks about today's and tomorrow's cloud integration solutions with David Linthicum, CTO of Blue Mountain Labs and author of "Cloud Computing and SOA Convergence in Your Enterprise."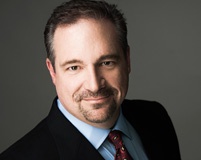 As cloud and SOA architectures converge, many enterprise architects and IT operations managers want to know how to ensure end-to-end integrity of data and applications. IDN talks about today's and tomorrow's cloud integration solutions with David Linthicum, CTO of Blue Mountain Labs and author of "Cloud Computing and SOA Convergence in Your Enterprise."

True to form, Linthicum starts out with a thought-provoking mind twister. Integration builds up silos; it doesn't flatten them out, he said.

"With cloud computing, there is a re-emergence of interest in integration," Linthicum told IDN. "But what's surprising to people, and is important to understand, is that cloud is actually adding silos. People think we are knocking them down. We're not. We are just putting in new systems and adding a hyper-cloud in between them."

That said, Linthicum has high hopes for the cloud integration sector. "Cloud integration as a sector has the opportunity to help redefine integration and define a new path that makes integration from any-to-any less expensive and easier to leverage," he said.

With his premise of growing silos, Linthicum explained his near-term and longer-term vision for how cloud integration solutions and patterns will address these silos – and ensure end-to-end integrity for transactions, data and infrastructure.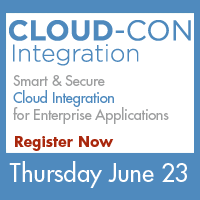 Near-Term Cloud Integration: "Today, the hybrid model integration solution is becoming very compelling," Linthicum said. He defines "hybrid integration" as a mix of technologies that tie together on-premise integration capabilities with intelligence and highly reliable ways to communicate with the cloud.

Linthicum explained the use cases for hybrid integration are where it doesn't make sense to transmit to the data center and have it transformed and sent back again. "It would make sense for those use cases to use local and traditional on-premise integration technologies along with stuff my IT department builds where I then use an integration broker to exchange and pass traffic to outside cloud systems," he said.

Future Cloud Integration: While most every cloud integration solution can be effective, some will have limited application because they will continue to use a simple add-on "integration engine as an after-thought," he said.

To help IT professionals and architects embrace the full benefits of cloud computing, Linthicum predicts a new generation of solutions that will be engineered from scratch to support multi-tenant architectures and high-transaction loads. "Building an integration broker or a single pass transformation engine is not that hard," Linthicum told IDN. "But doing it in a multi-tenant environment is quite a feat. It's a daunting architectural challenge."
"IT professionals] really have to understand the larger context of moving between the enterprise and the cloud. The days of just administering a server or an ESB are over."
David Linthicum
Author & CTO
Blue Mountain Labs

To capture these benefits from cloud integration's future, IT professionals will need to understand the messages and their value, Linthicum said. "We'll really have to understand the larger context of moving between the enterprise and the cloud," he said. "The days of just thinking you're administering a server or an ESB are over."
Views on the Cloud Integration Marketplace, Best Practices
Looking at the marketplace for cloud integration solutions, Linthicum sees a beehive of activity including products, appliances, tools and cloud-based integration-as-a-service, etc. He outlines a very vibrant cloud integration community.

There are big players like IBM and Dell who have already committed to the cloud integration space with some newsworthy acquisitions, including Dell (Boomi) and IBM (Cast Iron). He expects more buy-up activity, and for traditional integration firms, such as Informatica and Pervasive, to continue with strong offerings. Open source players, such as Talend and Jitterbit, will bring new energies and ideas to cloud integration. He also sees a crowd of even newer innovative players, such as Kapow and SnapLogic.

"It's definitely going to be an exciting time, and a hot area with lots of choices for IT architects," Linthicum said.

Linthicum's book Cloud Computing and SOA Convergence in Your Enterprise presents a rich set of practical getting-started ideas and programs for maximizing ROI from a variety of cloud integration projects—with minimum risk. In the book, Linthicum
Explains cloud's technical underpinnings, technologies and proven best practices.
Presents the most suitable cost-effective, safest migration path to the cloud for your organization or project.
Shows how to choose the right candidate data, services, and processes for your cloud computing initiatives.
Describes methods to deliver effective, high-value governance to the clouds.