Zenoss Enterprise 2.5 Manages Cloud, Virtualized Data Centers
Zenoss Inc. is shipping an update to its Enterprise data center management product, adding support for public cloud, virtualization, and Amazon EC2 monitoring.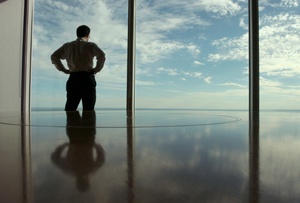 Zenoss' Enterprise 2.5 sports a host of new enterprise-grade features for scalability, reliability, and security to cloud and virtualized data centers. The company provides both open source and commercial IT operations and data center management products.

The Zenoss Enterprise 2.5 release adds:
Amazon EC2 monitoring – This provides 'dynamic snapshots' of both the individual and collective performances of the instances, and ability to automatically track performance immediately.
VMware Ready support – To allow customers to manage physical and virtual infrastructure through a single console via integration and interoperability with VMware vSphere.
A redesigned agent-less distributed collector architecture – This provides fault-tolerant benefits of an agent-based architecture without need to deploy an agent.
Support for distributed collector non-root installs -- This allows enterprises to conduct installs that comply with security policies.
Enhanced encrypted passwords – To improve monitoring of devices, and prevent SQL-related vulnerabilities.
An updated Event Console – To allow IT operators to more easily complete common tasks.
"The IT management market is changing in favor of commercial open source products like ours," said Bill Karpovich CEO of Zenoss, in a statement. "This latest release positions us strongly in the IT enterprise management market with a compelling value proposition for managing both current and next generation physical, virtual and cloud-based IT infrastructures."